Starting from June 1, 2015, I will daily feature authors attending the three conventions I will join, Euro Pride in Munich (July), UK Meet in Bristol (September) and GRL in San Diego (October).


For the GRL in San Diego, October 15-18, 2015, today author is Lei Carol: Lei Carol has always been a country girl at heart, so living happily in the country with her family, three dogs, and her eight-year-old cat, who begs better than all the dogs combined, suits her just fine. The peacefulness of the countryside brings her passion forward and gives her the ultimate place to dream. When she was ten-years-old, her grandmother handed her a romance book and she's been hooked ever since. Her room was like a library through her teen years and she even converted a few others into the world of romance reading. As an avid reader, she enjoyed the way stories flew off the page and left her wanting more. Working previously in customer service jobs, which she found unfulfilling, until the day a friend told her to start writing. Lei put the pen to paper, and as a result, she unlocked a passion deep within. Finding the solace in writing has brought her life full circle. The best part, it is only the beginning.

Further Readings:

Saving Blaine (Cascade Pack Book 2) by Lei Carol
Paperback: 58 pages
Publisher: CreateSpace Independent Publishing Platform (December 15, 2014)
Language: English
ISBN-10: 1503258777
ISBN-13: 978-1503258778
Amazon: Saving Blaine (Cascade Pack Book 2)
Amazon Kindle: Saving Blaine (Cascade Pack Book 2)

In book two of the Cascade Pack: Blaine moved to Sleepy Hills, Oregon after months of running, constantly having to look over his shoulder, afraid and jumping at his own shadow. He slowly makes new friends, even letting his guard down enough to try to date. Blaine quickly learns that not everything is what it seems. Elliot Wolfenson has been waiting months for his mate to settle enough to finally meet him in person instead of just emailing. He finds himself trying to control his wolf so he doesn't send his mate running before he gains his trust. But when his mate witnesses something that shouldn't have happened, Elliot is on the verge of losing the one man meant to be his future. When Blaine's past comes looking for him, will Elliot be able to save Blaine and their relationship in time? Or will he lose everything he has always wanted?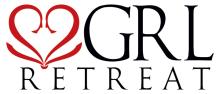 This journal is friends only. This entry was originally posted at http://reviews-and-ramblings.dreamwidth.org/4610718.html. If you are not friends on this journal, Please comment there using OpenID.