Starting from June 1, 2015, I will daily feature authors attending the three conventions I will join, Euro Pride in Munich (July), UK Meet in Bristol (September) and GRL in San Diego (October).


For the GRL in San Diego, October 15-18, 2015, today author is EM Lynley. Moreover I'm also hosting the Blog Tour for 24-Karat Conspiracy:

24-Karat Conspiracy (Series: Precious Gems 4) by EM Lynley
Paperback: 240 pages
Publisher: Dreamspinner Press (June 12, 2015)
Language: English
ISBN-10: 1634760425
ISBN-13: 978-1634760423
Amazon: 24-Karat Conspiracy (Series: Precious Gems 4)
Amazon Kindle: 24-Karat Conspiracy (Series: Precious Gems 4)

Love is the only gold

Former Ranger turned FBI agent Reed Acton faces his biggest challenge yet: a Christmas visit from partner Trent Copeland's parents. He's less equipped to handle hugs and holidays than the Taliban or international art thieves. When he's assigned to track down a set of gold Babylonian artifacts looted from the Iraqi National Museum after the fall of Baghdad, things start to look up.

This time, Trent's part of the mission, which takes them to exotic Istanbul. The crowded streets and labyrinthine markets fascinate Trent, but soon murder is on their trail. The investigation continues as Reed goes undercover at a US Army base, with Trent masquerading as his spouse. Surprisingly, fastidious and ever-fashionable Trent fits into base life right away and soon takes one of the suspects' wives under his wing when domestic abuse rears its head.

Their faux marriage leads Reed to appreciate Trent in ways he never expected, strengthening their bond—until Reed has to confront the worst demons from his past: his relationship with his estranged family.

Excerpt:

When Reed let himself in their apartment, he found Trent's parents taking a tour of the place. He and Trent had carefully hidden anything that might cause anyone embarrassment and had done a thorough double check again that morning.
"I'm back," Reed called as he shut the door and locked it. "How did you beat me home?"
"In here," Trent called from the kitchen, making tea or coffee based on the sounds echoing through the living room. Reed went through to the kitchen. "What took you so long? We've been home for ages."
"Ages?" Reed looked at his watch. He'd lost track of time. His meditations usually didn't take long, but he was out of practice. "Traffic?" he said, not sure why he'd lied. He sat down at the table and watched Trent.
"Did they schedule a parade down our street that I didn't notice?" Trent gave Reed a glower that should have sliced his ear off. "Do you want coffee?" Trent added in an overly cheerful tone.
Reed really wanted a beer. It was midafternoon, so that wouldn't make a very good impression. Then he realized that was a good sign, wanting to make a good impression on Trent's parents, rather than simply wanting to run screaming in the opposite direction. The problem was he'd already pissed off Trent, and that wasn't good. At least with his parents around, Trent wouldn't say anything to Reed about it. Their presence wasn't so bad after all.


About the author: EM Lynley writes sizzling gay romance with a hint of mystery. She loves books where the hero gets the guy and the loving is 11 on a scale of 10. A Rainbow Award winner and EPIC finalist, EM has worked in high finance, high tech, and in the wine industry, though she'd rather be writing hot, romantic man-on-man action. She spent 10 years as an economist and financial analyst, including a year as a White House Staff Economist, but only because all the intern positions were filled. Tired of boring herself and others with dry business reports and articles, her creative muse is back and naughtier than ever. She has lived and worked in London, Tokyo and Washington, D.C., but the San Francisco Bay Area is home for now.

Where to find the author:
Facebook: https://www.facebook.com/emlynley
Facebook Author Page: https://www.facebook.com/groups/790672047651196/
Twitter: https://twitter.com/emlynley
Pinterest: http://www.pinterest.com/emlynley
Website: http://www.emlynley.com
Free Reads: www.emlynley.com/free-stories/
Goodreads Link: https://www.goodreads.com/author/show/2839305.E_M_Lynley
Publisher: Dreamspinner Press
Cover Artist: Anne Cain




Tour Dates & Stops:
12-Jun MM Good Book Reviews
15-Jun Bayou Book Junkie
16-Jun Elisa - My Reviews and Ramblings
17-Jun Tara Lain
18-Jun Divine Magazine, Jessie G. Books
19-Jun Scattered Thoughts & Rogue Words
22-Jun Fangirl Moments and My Two Cents
23-Jun For the Love of Bookends
24-Jun The Novel Approach
25-Jun Molly Lolly
26-Jun Bike Book Reviews
29-Jun Dawn's Reading Nook
30-Jun Mikky's World of Books
1-Jul BFD Book Blog
2-Jul Decadent Delights, Nic Starr

Rafflecopter Prize: $20 Amazon Gift Card
Rafflecopter Code:
a Rafflecopter giveaway


&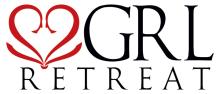 This journal is friends only. This entry was originally posted at http://reviews-and-ramblings.dreamwidth.org/4613138.html. If you are not friends on this journal, Please comment there using OpenID.