Starting from June 1, 2015, I will daily feature authors attending the three conventions I will join, Euro Pride in Munich (July), UK Meet in Bristol (September) and GRL in San Diego (October).


For the GRL in San Diego, October 15-18, 2015, today author is Z.A. Maxfield. Moreover I'm also hosting the Blog Tour for My Cowboy Promises: "I think the most enjoyable thing about being a writer is the subtle surprises you find along the way. I'm not one of those writers who will tell you their character does something surprising, because ultimately, I really believe that my characters should do what I tell them to do. I'm talking about the ways in which a writer might surprise herself.

I surprise myself all the time. Maybe I'll begin with the idea for a character, and then I'll start thinking about them in new ways. I start putting together their backstory, and sometimes, the way I react to that character can surprise me.

When I started writing My Cowboy Promises, I really wanted to get into my own headspace about what it means to be around twenty years old. I mean. It's been a few…um…years, but I can remember exactly what I was thinking. What I was talking about, how much I drank, and how much I resented waiting for my skills and maturity to catch up with my dreams.

I guess it's only natural that I drew the character Andi, Ryder Dent's best friend/wife/biggest ally—a talented singer with Nashville dreams—rather vividly.

This comes directly from my past, I guess. I was as dumb, as feckless, and as determined, as she is. I was spoiled. I was self-centered. I sailed full-steam into what I wanted, and I didn't hear the word "no."

So Andi is light years ahead of a nice guy like her husband/best friend/biggest ally Ryder, who main goal seems to be to make everyone he loves happy. And that's why Andi turned out to be the driver in this book, inadvertently, because Ryder can't drive himself yet.

He's a good boy, but he's locked himself in the closet. He's a virgin who marries Andi out of real, selfless love and loyalty. He truly believes that love and the child they're raising together will be enough to sustain him because he has no idea what he's missing out on. He can't ask for what he needs because he doesn't know what it is. So when he meets a guy who really, really flips his switch, it's Andy who has to give him permission to go for it.

Aaaaaannd that is what made this book really hard to write. I kept wanting to put Ryder into the driver's seat, but Ryder… Poor Ryder. He just can't take the wheel. Not ever. Not even when he says, "I'm not a man who lets other people solve their problems," because Andi is right there, busy little bee that she is, solving his problems before he realizes he has them.

It's an odd dynamic, and one that wasn't easy to write. But it felt authentic. Didn't you ever just want to poke someone and say, "Grow UP?"

Maybe that's just me.

Ryder's rock solid. He's loyal. He believes in keeping his word. But he's still just a very young country boy. He says yes, ma'am and no, ma'am. He thinks before he speaks and he deliberates fully before he acts. He gets scared going forward so he sometimes takes a step back.

With that setup, a sweet almost-5-year-old named Jonas to take care of, and a lot of luck, Andi, Ryder, and Declan might just create a new kind of family. But there's a lot that could get in their way: disapproving parents, Andi's Nashville dreams, and Dr. Winters's need to keep his personal life separate from his practice to name just a few. Who knows what will happen if people find out about them in a town as small as Bitterroot!

The one thing we know about being young and naïve is… it doesn't last forever."

"My Cowboy Promises (The Cowboy Series, Bk #4)" By Z.A. Maxfield
Publisher: InterMix (June 16, 2015)
Publication Date: June 16, 2015
Amazon Kindle: My Cowboy Promises (The Cowboy Series, Bk #4)

A real man needs a real love…

To become the man he's meant to be, one cowboy will have to be the man he never wanted anyone to know he was…

Ryder Dent is a true-blue cowboy. A devoted son, husband and father, but one who is living a costly lie. When they were both young, Ryder and his closest female friend Andy thought they'd found the perfect solution to both their problems—she was single and pregnant, and he was secretly gay—so they got married and raised Jonas together.

When Ryder gets hurt at a party, his son's new pediatrician comes to the rescue. The connection between Ryder and Dr. Declan Winters is sudden, powerful, and undeniable. Ryder loves Andy and the family they've created together—but they both need more. Can they pursue their hearts' desire without destroying the life they've built and losing the son they love?



Excerpt:

The hottest guy I ever saw was playing "Pop Goes the Weasel" on the piano while fifteen cagey preschoolers circled fourteen chairs. My father-in-law's annual Fourth of July shindig—the biggest event of the year—was a family picnic. We'd set aside a play area for the littlest kids and I'd volunteered to supervise, but the piano man blindsided me and I nearly missed an outrageous hair- pulling incident.
Like a too bright pair of headlights on a moonless night, he was all I could see.
Mayor Calder Hamilton—a cartoon bear of a man with a white handlebar mustache—snuck up on me with one of those painful backslapping man hugs.
"Ryder Dent, you son of a bitch. Which one is your boy?"
"That's Jonas." I pointed out my son. "Blue plaid shirt, cowboy hat. Crass determination to win?"
"I know that look, I see it every day when I look in the mirror. But how can that be him? Last time I saw him he was half that size."
Why do people always say that? Is it some rite of passage? Am I going to be surprised kids grow someday too? "We had to buy him a new pair of cowboy boots just last week."
"He's a fine-looking boy. Where's Andrea?"
"She doesn't come to these things to hang around with me." I glanced toward the windows. "You'll find her wherever there's dancing."
"She leaves you in charge of Jonas?"
"Gosh, yeah. Andi's the social one. She likes to kick up her heels and I don't mind if she wants to have some fun."
"So have you met our new doctor yet? Isn't he something? I have never seen anyone play piano like that."
"That's Doctor Winters?" The doc had started playing "Pop Goes the Weasel" like a Russian folk dance, all the while yelling Hai! Hai,! Hai! Hai! The music stopped and the chaos started. Jonas ended up on another chair.
"Go, Team Jonas!" I pumped my fist like a goofball.
"Yeah. Go, boy, go!" Hamilton was already tipsy enough to be unaware he was shouting right in my ear. It didn't matter; I was going deaf from all the kids squealing anyway. "I'd like to ask your help with something."
"Sure thing, Mayor. Shoot."

"I need you and your family in a campaign ad"

"My family?" Good grief. Bitterroot's founding fathers would shit in their graves at such an idea. "I don't think we'd make a very good ad."

"C'mon." He punched my arm. "You and Andrea are both attractive. Jonas is a cute kid. You had to make some tough choices in the beginning, but look where you are now."

"Uh . . . I don't think—"

"I need a family exactly like yours to represent my campaign to the twenty-somethings. I need them to believe they're important to me."

Me and Andi? My stomach did a full 360, front to back, as if I was on a Six Flags ride. Mayor Hamilton wanted some picture-frame perfect family, and we were not it. Plus, we hadn't exactly voted for him. "I'll ask Andi about it, but—"
"Andrea's dad just told me he's backing me all the way again this next election."
"Is he?" That figures. Her dad likes politicians to owe him.

"So you just tell her you're doing it, okay?"

"Sure, I'll mention it, but—"
Hamilton's wife, Sally, came up to collect him. "C'mon Cowboy. There's someone I want you to meet."
She grabbed his hand and, after a good-natured tug-of-war, they left together. I breathed again. Andi's dad ran one of the most successful ranches in the area. If he wanted to see my family on a billboard, I'd have to figure a way to get out of it or learn to say "cheese."
It was pretty hard to say no to Sterling Chandler. I'm not sure he understood the word.

Shit.

The new doc managed to make "Pop Goes the Weasel" sound like a funeral dirge and the children all lurched around like little zombies. Then he turned it into a raucous honkytonk song.
Who was this guy?
Jonas got eliminated fourth from last but he wasn't crushed by the loss. His attention shifted right away to the buffet, where the cater-waiters had installed several trays of Texas-sized cookies, all colored with red, white, and blue sugar crystals in honor of the holiday.
Musical Chairs, the Survivor edition, came down to two particularly crafty-looking femme fatales. One wore a jeans skirt, cowboy boots, and a pretty white blouse, and the other had on a daisy-printed sundress with lacy socks and jelly shoes. Lacy socks girl won by body-checking white blouse girl out of the way and pouncing on the last chair. She gripped the seat so tight with both hands no one could get her off it.
The new doc consoled the runner-up with a box of big-block Legos and gave the winner a play set with pink and purple Ponies but it seemed she thought she was getting the chair as her prize. Eventually her mom pried her up and they all wandered off to join the party outside.
Doc Winters was left to tidy up. I figured I ought to help, being family and all. Plus, it might get me out of small talk outside.
But the doc was the best looking man I had ever seen up close. I was bound to mess up and say something super stupid, and Andi was going to hear about it, and then she was going to tease me for the rest of my life, because she was just waiting for me to lose my shit over some guy.
And Doc Winters, M.D., The Yankee Doodler?
He could be the guy.




Author's Bio: Z. A. Maxfield started writing in 2007 on a dare from her children and never looked back. Pathologically disorganized, and perennially optimistic, she writes as much as she can, reads as much as she dares, and enjoys her time with family and friends. If anyone asks her how a wife and mother of four manages to find time for a writing career, she'll answer, "It's amazing what you can accomplish if you give up housework."

Her published books include Crossing Borders, Drawn Together, and the St. Nacho's and Brothers Grime series from Loose Id, ePistols at Dawn and The Pharaoh's Concubine from Samhain Publishing, and Notturno, Vigil, Stirring Up Trouble, and All Stirred Up from MLR Press.

Author Links:
Website/Blog: http://zamaxfield.com/
Twitter: https://twitter.com/ZAMaxfield
FB Author Page: https://www.facebook.com/AuthorZ.A.Maxfield
Goodreads: http://www.goodreads.com/author/show/2738500.Z_A_Maxfield


Giveaway:
$25 Gift Card
Rafflecopter Widget:

a Rafflecopter giveaway

LINK: http://www.rafflecopter.com/rafl/display/b4c0001d147/?

&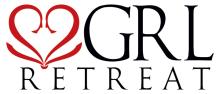 This journal is friends only. This entry was originally posted at http://reviews-and-ramblings.dreamwidth.org/4613657.html. If you are not friends on this journal, Please comment there using OpenID.