Starting from June 1, 2015, I will daily feature authors attending the three conventions I will join, Euro Pride in Munich (July), UK Meet in Bristol (September) and GRL in San Diego (October).


For the Euro Pride in Munich, July 11-12, 2015, today author is J.A. Rock (J.A. Rock will also attend GRL in San Diego): J.A. Rock is the author of queer romance and suspense novels, including BY HIS RULES, TAKE THE LONG WAY HOME, and, with Lisa Henry, THE GOOD BOY and WHEN ALL THE WORLD SLEEPS. She holds an MFA in creative writing from the University of Alabama and a BA in theater from Case Western Reserve University. J.A. also writes queer fiction and essays under the name Jill Smith. Raised in Ohio and West Virginia, she now lives in Chicago with her dog, Professor Anne Studebaker.

Further Readings:

By His Rules by J. A. Rock
Paperback: 310 pages
Publisher: Loose Id, LLC (December 12, 2012)
Language: English
ISBN-10: 1611188318
ISBN-13: 978-1611188318
Amazon: By His Rules
Amazon Kindle: By His Rules

Aiden Cole can be anything men want--naughty schoolboy, palace slave, virgin twink, or slutty secretary. He's a gifted actor with a gorgeous body who gives legendary head. Aiden could have his pick of any Top in the local leather bar, but is drawn to Scott Runge--a cruel, sexy Dom who pushes Aiden to his limits, allowing Aiden to experience the excitement and danger of the BDSM lifestyle to a degree he never has before. But when Scott goes too far, injuring Aiden, Aiden withdraws from the BDSM scene completely. Until he meets Keaton Hughes.

Keaton's looking for something he can't find in any dungeon: A domestic discipline relationship, in which he can provide his partner with guidance, support, and loving discipline. When Keaton takes Aiden in after Aiden's traumatic encounter with Scott, he vows not to pursue any sort of relationship with the troubled sub. But as Aiden struggles to overcome the damage Scott has done and get his life back on track, Keaton's rules might be just what he needs.


&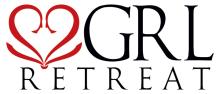 This journal is friends only. This entry was originally posted at http://reviews-and-ramblings.dreamwidth.org/4614512.html. If you are not friends on this journal, Please comment there using OpenID.