Starting from June 1, 2015, I will daily feature authors attending the three conventions I will join, Euro Pride in Munich (July), UK Meet in Bristol (September) and GRL in San Diego (October).


For the GRL in San Diego, October 15-18, 2015, today author is K.C. Burn: KC Burn has been writing for as long as she can remember and is a sucker for happy endings (of all kinds). After moving from Toronto to Florida for her husband to take a dream job, she discovered a love of gay romance and fulfilled a dream of her own--getting published. After a few years of editing web content by day, and neglecting her supportive, understanding hubby and needy cat at night to write stories about men loving men, she was uprooted yet again and now resides in California. Writing is always fun and rewarding, but writing about her guys is the most fun she's had in a long time, and she hopes you'll enjoy them as much as she does.

Further Readings:

Cop Out: Toronto Tales, Book 1 by KC Burn
Paperback: 200 pages
Publisher: Dreamspinner Press (November 18, 2011)
Language: English
ISBN-10: 1613722133
ISBN-13: 978-1613722138
Amazon: Cop Out: Toronto Tales, Book 1
Amazon Kindle: Cop Out: Toronto Tales, Book 1

Detective Kurt O'Donnell is used to digging up other people's secrets, but when he discovers his slain partner was married to another man, it shakes him. Determined to do the right thing, Kurt offers the mourning Davy his assistance. Helping Davy through his grief helps Kurt deal with the guilt that his partner didn't trust him enough to tell him the truth, and somewhere along the way Davy stops being an obligation and becomes a friend, the closest friend Kurt has ever had.

His growing attraction to Davy complicates matters, leaving Kurt struggling to reevaluate his sexuality. Then a sensual encounter neither man is ready for confuses them further. To be with Davy, Kurt must face the prospect of coming out, but his job and his relationship with his Catholic family are on the line. Can he risk destroying his life for the uncertain possibility of a relationship with a newly widowed man?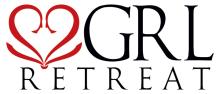 This journal is friends only. This entry was originally posted at http://reviews-and-ramblings.dreamwidth.org/4615065.html. If you are not friends on this journal, Please comment there using OpenID.