For the GRL in San Diego, October 15-18, 2015
, today author is Posy Roberts. Moreover I'm also hosting the Blog Tour for Silver Scars: Thanks for hosting me today. I'm excited to be here to share an excerpt from my new book, Silver Scars. So let's get started.
Silver Scars by Posy Roberts
Publisher: Labyrinth Bound Press (June 22, 2015)
Amazon Kindle:
Silver Scars
A bomb destroyed high-powered lawyer Gil Lemieux's seemingly perfect life, and PTSD has ruled every decision since the explosion that left him scarred inside and outside. Moving home with his mom is meant to be a temporary measure, just like proofreading for a medical institution is only meant to be a stopgap. But two years after taking on the wrong court case, he's still living in fear.
Keith Kramer might be based 1,500 miles away from Gil, but their shared work brings them together—a chance meeting that's life-changing. Gil is drawn to Keith's good looks and intelligence, but it's his innate understanding that Gil is more than the scars on his skin that is truly attractive. He's everything Gil used to be and more. It blows Gil's mind that his attraction might be returned.
Only doubt could widen the distance between them. Keith's hopefulness, borne out of surviving some tough challenges of his own, isn't enough to bridge the distance alone. Gil will need to believe he has as much to offer as Keith if they're to build a life together.
Excerpt
:
"You're making great strides, Gil. Huge." Her angular blue-black bangs shift as she shakes her head to emphasize her words. "A few weeks ago you navigated three airports twice and got through a nightmare on a plane next to a stranger who comforted you with touch. You went to a new city far away from home all by yourself. No safe person in sight. You even walked around alone, went to new places, talked to people. You stood on a stage and shared your poetry. You fell in love." She says the last sentence with extra intensity.
"I didn't fall in love. I fell in lust and have a very strong desire to continue my relationship with Keith no matter how ridiculous it is. An office affair…." I wiggle my fingers to keep them loose and notice Dr. Soto glance down at them. The damn things have a mind of their own.
"We'll talk about that, but first I want to talk about the sort of exposures you want to work up to as well as those you're willing to work on this week. Ones you feel ready to face."
Exposure therapy. That's the sort of shit you see on newsmagazine shows when they take someone terrified of flying and eventually work them up to getting on a flight. People watch this shit for entertainment's sake, laughing at this person who sweats and shakes while attempting to sit in a fucking mock-up of a fuselage. Sitting in an airplane seat in an empty room nowhere near a plane can send them into fits.
I'm the person people are laughing at, but it's not because I'm afraid of something understandable like getting into a tin tube that flies 30,000 feet above the earth. I'm afraid of what used to be my haven, my safe place. And I'm afraid of being alone, which is why I live with my mom. I'm afraid of crowds and open spaces and nearly everything I'm not familiar with. Even things I am familiar with. I'm easily startled by loud noises and people touching me. I'm a disaster.
But I'm no longer willing to be.
That's Gil from Silver Scars, mentally beating himself up in a therapy session because he's no longer that man he used to be. Explosions change things. But that excerpt tells you a lot about him, especially the last line. Gil is ready to move on, to fight for change so he can become even better than he used to be.
He's been working with Dr. Soto for months and making strides, but it isn't until he meets Keith, the man Dr. Soto thinks he fell in love with, that he's ready to work even harder. Love... er... lust can be a very powerful healing force. ;)
About the author:
Posy Roberts writes about romantic male love. Whether these characters are family men, drag queens, or lonely men searching for connections, they all find a home in her stories.
Posy is married to a man who makes sure she doesn't forget to eat or sleep; her daughter, a budding author and dedicated Whovian, helps her come up with character names. When Posy's not writing, she enjoys crafting, hiking, and singing spontaneously about the mundane, just to make normal seem more interesting.
Where to find the author:
Facebook Author Page: https://www.facebook.com/posyroberts11
Twitter: https://twitter.com/PosyRoberts
Pinterest: https://www.pinterest.com/posyroberts/
Facebook Author Group: https://www.facebook.com/groups/757618490928296/
Website: http://posyroberts.com/
Tour Dates & Stops: June 22 – 26, 2015
22-Jun Elisa - My Reviews and Ramblings, My Fiction Nook, Scattered Thoughts & Rogue Words
23-Jun Inked Rainbow Reads, 3 Chicks After Dark, As The Pages Turn, Cate Ashwood, Happily Ever Chapter, Prism Book Alliance
24-Jun Sinfully Addicted to All Male Romance, Molly Lolly, Vampires, Werewolves, and Fairies, Oh My, Wicked Faerie's Tales and Reviews, Bayou Book Junkie
25-Jun MM Good Book Reviews, Hearts on Fire, Bike Book Reviews, BFD Book Blog
26-Jun Rainbow Gold Reviews, Love Bytes, Two Chicks Obsessed With Books and Eye Candy, Chris McHart, Multitasking Mommas, Carly's Book Reviews
Rafflecopter Prize: $25 Amazon Gift Card
Rafflecopter Code:

a Rafflecopter giveaway
&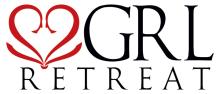 This journal is friends only. This entry was originally posted at http://reviews-and-ramblings.dreamwidth.org/4616064.html. If you are not friends on this journal, Please comment there using OpenID.
Tags:
elisa_rolle
Appointments
2016 LGBT Rainbow Awards

2016 Guidelines
2015 Winners
In the Spotlight

Top 100 Gay Novels List - Simple
Top 100 Gay Novels List - Wanted
Art

Previous Appointments Visual Summary
Gay Themed Movie

Previous Appointments Visual Summary
The Inside Reader

Previous Appointments Visual Summary
Top 100 Inside Readers Novels
LGBT Fashion Designers

Previous Appointments Visual Summary
Gay Romance Challenge

Gay Commercial

Around the World

visited 20 states (8.88%)
Create your own visited map of The World
visited 15 states (30%)
Create your own visited map of The United States
Gay Classics

Previous Appointments Visual Summary
Romance History

Previous Appointments Visual Summary
Main Tags
Characters:
Alpha Males
,
Cinderfellas (from rags to riches...)
,
Friends (with benefits)
,
Multicultural Lovers
,
Pretty... Men! (hustlers)
&
Virgins (at least in one way)
Dream Lovers:
Cowboys
,
Pirates
&
Sheikhs
Erotica (M/F)
Genres:
Contemporary
,
Fantasy
,
Futuristic
,
Historical
&
Paranormal
Length:
Short Story
,
Novella
&
Novel
Men in Uniform:
Cops / Detectives / PIs
,
Firefighters
&
Military
Non Conventional Lovers:
Elves, Gods, Deity & Witches
,
Furry Lovers
,
Shapeshifters
&
Vampires
Otherwordly Lovers:
Angels
,
Demons
&
Ghosts
Possible Futures:
Apocalypse Now
&
Back to the Future
Relationships:
Bondage / Submission
,
Breeches Rippers
,
Coming of Age
,
Disability
,
Gay for You
,
Male Pregnancy
,
May / December
,
Ménage a trois (or more...)
,
Silver Romance
&
Twincest
Settings:
Art World
,
College
,
Medical Romance
,
Office Affairs
,
Seasonal Romance
,
Show Business
&
Sports
Yaoi (manga)
From Movie to Novel (and viceversa)
Top 100 Gay Novels List
Secondary Tags
ActivistActorArtist
: illustrator, painter, photographer, sculptor
Author
: novelist, playwright, poet, screenwriter, writer
Dancer
: dance, choreographer
Designer
: architect, costumer, fashion designer, graphic designer, hairstylist, makeup artist, set designer, tailor
Director
: director, stage director
Eccentric
: aristocrat, art collector, drag queen, explorer, female impersonator, heir/heiress, hostess, lover, muse, prostitute, socialite, spy, survivor
Essayist
: anthropologist, archivist, biologist, columnist, critic, editor, educator, historian, journalist, lecturer, librarian, linguistic, philosopher, professor, psychoanalyst, psychologist, psychotherapist, publisher, reporter, researcher, scholar, sexologist, sociologist, teacher, theorist
Leader
: commander, emperor, judge, monarch, officer, politician, senator, statistician, warrior
ModelMusician
: arranger, composer, conductor, lyricist, pianist, singer, songwriter, violinist
Producer
: producer, manager, entrepreneur
Sport
Preditors & Editors Poll
Amazon Profile
My Associate Amazon Store
Goodreads Profile
Top reviewer
Best reviewer
Top user
Top librarian
Most followed
Library Thing Helper Badgers
(Gold Medal) Helper for contributions to any area of LibraryThing
(Gold Medal) Common Knowledge for contributions to Common Knowledge
(Gold Medal) Work Combination for help maintaining LibraryThing's work system
(Silver Medal) Author Combination for help combining author names together
(Bronze Medal) Distinct authors for splitting homonymous authors into distinct authors
Publishers
List of LGBT publishers (for reviews look the Tags section)
Detailed List
Ego Surfing
Who links me
Statistics
ClustrMaps

Site Meter

Disclaimer
All cover art, photo and graphic design contained in this site are copyrighted by the respective publishers and authors. These pages are for entertainment purposes only and no copyright infringement is intended. Should anyone object to our use of these items please contact by email the LJ's owner.
This is an amateur blog, where I discuss my reading, what I like and sometimes my personal life. I do not endorse anyone or charge fees of any kind for the books I review. I do not accept money as a result of this blog.
I'm associated with Amazon/USA Affiliates Programs.
Books reviewed on this site were usually provided at no cost by the publisher or author. However, some books were purchased by the reviewer and not provided for free. For information on how a particular title was obtained, please contact by email the LJ's owner.