Starting from June 1, 2015, I will daily feature authors attending the three conventions I will join, Euro Pride in Munich (July), UK Meet in Bristol (September) and GRL in San Diego (October).


For the GRL in San Diego, October 15-18, 2015, today author is Chris Cox: Writing is one of those things I must do because it's who I am. Reading is one of those things I'm grateful you do, especially when you're reading one of my stories!

Having the freedom to write about issues that matter, as well as to write about loving relationships, gives my muse great pleasure.

I write short stories, novellas and novels about Louisiana boys in love.

The Bayou Boys series is set around New Orleans, in my home state of Louisiana where I live and love.

Further Readings:

When Sean Loves Rusty (Bayou Boys Book 6) by Chris Cox
Series: Bayou Boys
Paperback: 204 pages
Publisher: Cox Endeavors, LLC (March 18, 2014)
Language: English
ISBN-10: 1940601118
ISBN-13: 978-1940601113
Amazon: When Sean Loves Rusty (Bayou Boys Book 6)
Amazon Kindle: When Sean Loves Rusty (Bayou Boys Book 6)

When Sean Loves Rusty A Sean and Rusty story collection Best friends since grade school, lovers since high school, Sean Delahunt and Rusty Duchene thought nothing could ever tear them apart. Then Sean graduates college and his world changes, while Rusty's stays the same. Offered a job in Boston, Sean knows asking Rusty to leave New Orleans is a big sacrifice for his soul mate, who has a successful career and supportive family. Abused and rejected by his own family, Sean struggles with self worth and thinks this career opportunity will give him a new life. Rusty wavers in his trust but takes and chance and agrees to follow him to Boston. Alone for several weeks in a strange city, Sean is determined to make friends on his own. When Rusty arrives, this new Sean makes him feel insecure. Crushing student loans, being unable to find a job and suspicions about the nature of Sean's friends strain an already tenuous relationship. A trip home for the holidays reminds both men of all they've left behind and makes them reevaluate what they want in their future. On the verge of wedding vows, a career crisis threatens to bring their lives back full circle. Money, moves and men…will this longtime love last forever or will life in the big city destroy their young love? This collection includes Meant To Be, Moving On, Tricked Up for Treats, Jingle My Bells and For Better Or Worse--Bayou Boys series #1-#5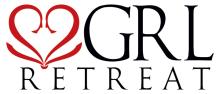 This journal is friends only. This entry was originally posted at http://reviews-and-ramblings.dreamwidth.org/4616919.html. If you are not friends on this journal, Please comment there using OpenID.