Starting from June 1, 2015, I will daily feature authors attending the three conventions I will join, Euro Pride in Munich (July), UK Meet in Bristol (September) and GRL in San Diego (October).


For the Euro Pride in Munich, July 11-12, 2015, today author is Kaje Harper (Kaje Harper will also attend the GRL in San Diego): "I live in Minnesota, where the two seasons are Snow-removal and Road-repair, the mosquito is the state bird, and where sometimes in winter it can be breathtakingly beautiful. Of course, the deepfreeze chill contributes to the breath-taking, but Minnesota's a kindly, quiet place and it's home to me now. I've been writing for far longer than I care to admit (*whispers - forty years*), mostly for my own entertainment, and currently am focused on M/M romance (with added mystery, fantasy, history, SciFi...) I also have a few Young Adult stories released under the pen name Kira Harp.

My first professionally published book, Life Lessons, came out from MLR Press in May 2011. My husband finally convinced me that after all that time writing, I really should submit something, somewhere. I was thrilled when it was accepted. I have a weakness for closeted cops with honest hearts, and teachers who speak their minds, and I had fun writing the four novels and three freebie short stories in the series. I've been just delighted by the reception Mac and Tony have received.

My first free book became the first story that I actually released - I put it up a month before Life Lessons just for the fun of getting it out there. Lies and Consequences began as a reaction to the November 2010 election. It looked like the repeal of DADT might be derailed by the political shift and I put the insanity of that law into the book. Then as I was finishing the first draft in mid-December the repeal passed. Which was great, but prompted a rewrite to a lighter and more action/romance book. This was a solo effort and I learned a lot from writing and releasing it and from the reviews. Check Smashwords for that one and many of my other freebies.

I now have a decent backlist in ebooks and print, both free and professionally published. A complete list with links can be found on my Books page. This writing thing is addictive. So read, comment, tell me what you like and what you don't, and help me make the upcoming books even better."

Further Readings:

Life, Some Assembly Required (The Rebuilding Year) by Kaje Harper
Paperback: 314 pages
Publisher: Samhain Publishing (June 9, 2015)
Language: English
ISBN-10: 1619231026
ISBN-13: 978-1619231023
Amazon: Life, Some Assembly Required (The Rebuilding Year)
Amazon Kindle: Life, Some Assembly Required (The Rebuilding Year)

Finding love in the ashes was easy. Building a life together? Don't make Fate laugh. The Rebuilding Year, Book 2 After spending the first part of his life chasing pretty girls, love has finally come to Ryan in the form of John, a tall, lanky, red-headed landscape architect with wide shoulders and a five-o'clock shadow. For the first time in his life, love feels easy. Hell, he even ran into a burning building for John and his son, and he'd do it again if he had to. But telling his father and brothers "I'm gay. I've met a man"? That's a bumpy ride he's not looking forward to. For John, loving Ryan is as natural as breathing. Now if only the rest of his life would fall into place. Dealing with his teen son is complicated enough, but with his ex-wife causing trouble and his daughter wanting to move in, John's house-and his relationship with Ryan-threaten to split at the seams. Would one month without a new surprise knocking him upside the heart be asking too much? If the sound of Fate's laughter is any indication, the answer must be yes... Warning: Contains two formerly straight guys learning to navigate the gay-guy waters, sometimes without a paddle. Plus six kinds of family ensuring nothing comes easy.


&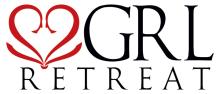 This journal is friends only. This entry was originally posted at http://reviews-and-ramblings.dreamwidth.org/4617482.html. If you are not friends on this journal, Please comment there using OpenID.