Starting from June 1, 2015, I will daily feature authors attending the three conventions I will join, Euro Pride in Munich (July), UK Meet in Bristol (September) and GRL in San Diego (October).


For the GRL in San Diego, October 15-18, 2015, today author is Nic Starr. Moreover I'm hosting the Blog Tour for Charlie's Hero:

Charlie's Hero (Heroes 1) by Nic Starr
Paperback: 200 pages
Publisher: Dreamspinner Press (June 17, 2015)
Language: English
ISBN-10: 1634760948
ISBN-13: 978-1634760942
Amazon: Charlie's Hero (Heroes 1)
Amazon Kindle: Charlie's Hero (Heroes 1)

Schoolteacher Charlie Matthews returns to his hometown, looking to regain a sense of community, reconnect with friends, and settle down. It looks like his dreams have come true when paramedic Josh Campbell attends an accident at the school. It's love at first sight, and a romance begins.
But Josh's reluctance to come out to the brother who raised him, puts pressure on their fledgling relationship. While Charlie understands Josh's concerns, he can't help growing impatient. After all, Charlie came out years ago.
It's not until Charlie confronts his own parents and realizes he hasn't come to terms with their rejection that he fully understands what Josh has to lose. But Josh is Charlie's hero, and Josh will do anything to prove to Charlie that to be part of a family, he doesn't need his parents.

Excerpt:

Josh suddenly appeared nervous as he twisted his hands and looked around the room.
They both started to speak at the same time.
"Charlie—"
"Josh—"
"You go," Charlie offered.
"Well… I…." Josh looked at Charlie, his gaze flicking from Charlie's eyes to his mouth and then toward the door before finally returning to his hands again. "I… maybe I should get going—"
Charlie spoke before Josh could finish the sentence. "Josh."
Josh leaned toward him, and the desire in his gorgeous eyes caused Charlie's heart to beat that little bit faster.
"Josh, get over here now."
Josh blinked once, and once only, before he propelled himself across the couch and took Charlie in his arms. Gone was the shyness as he pressed his mouth to Charlie's and took Charlie's breath away.


About the Author: Nic Starr lives in Australia where she tries to squeeze as much into her busy life as possible. Balancing the demands of a corporate career with raising a family and writing can be challenging but she wouldn't give it up for the world.
Always a reader, the lure of m/m romance was strong and she devoured hundreds of wonderful m/m romance books before eventually realising she had some stories of her own that needed to be told!
When not writing or reading, she loves to spend time with her family-an understanding husband and two beautiful daughters-and is often found indulging in her love of cooking and planning her dream home in the country.
You can find Nic on Facebook, Twitter and her blog. She'd love it if you stopped by to say hi.

AUTHOR LINKS
Website & Blog: http://www.nicstarr.com
Amazon Author Page: http://www.amazon.com/Nic-Starr/e/B00MAWRRQG/
Facebook: https://www.facebook.com/nicki.nicstar
Facebook Page: https://www.facebook.com/NicStarrAuthor
Twitter: https://twitter.com/nicstar000
Pinterest: http://www.pinterest.com/nicstar000/
Goodreads: https://www.goodreads.com/author/show/8139967.Nic_Starr




Tour Schedule:
June 17: Multitasking Mommas Book Reviews, Hearts on Fire, Gay.Guy.Reading And Friends
June 18: A Celebration of Books, The Purple Rose Tea House , Fangirl Moments and My Two Cents
June 19: Bayou Book Junkie, Prism Book Alliance, Because Two Men Are Better Than One
June 22: Nessa's Book Reviews, Diverse Reader, My Fiction Nook
June 23: MM Good Book Reviews, Divine Magazine, Love Bytes Reviews
June 24: Bike Book Reviews, The Novel Approach, Elisa - My reviews and Ramblings
June 25: BFD Book Blog, Drops of Ink, Man2ManTastic
June 26: Eyes on Books, Foxylutely Books, Gay Media Reviews
June 29: Nautical Star Books, Louise Lyons, Sid Love Writes
June 30: Rainbow Gold Reviews, Molly Lolly: Reader, Reviewer, Lover of Words, LeAnn's Book Reviews

Giveaway:
Winner's Prize: $20 Amazon/ARe Gift Card.
Rafflecopter Code --
a Rafflecopter giveaway
Rafflecopter Link -- http://www.rafflecopter.com/rafl/display/0f7bf72030/?


&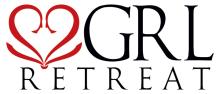 This journal is friends only. This entry was originally posted at http://reviews-and-ramblings.dreamwidth.org/4618031.html. If you are not friends on this journal, Please comment there using OpenID.