Starting from June 1, 2015, I will daily feature authors attending the three conventions I will join, Euro Pride in Munich (July), UK Meet in Bristol (September) and GRL in San Diego (October).


For the Euro Pride in Munich, July 11-12, 2015, today author is L.A. Witt (L.A. Witt will also attend the UK Meet in Bristol and the GRL in San Diego): L.A. Witt is an abnormal M/M romance writer who has finally been released from the purgatorial corn maze of Omaha, Nebraska, and now spends her time on the southwestern coast of Spain. In between wondering how she didn't lose her mind in Omaha, she explores the country with her husband, several clairvoyant hamsters, and an ever-growing herd of rabid plot bunnies.

She also has substantially more time on her hands these days, as she has recruited a small army of mercenaries to search South America for her nemesis, romance author Lauren Gallagher, but don't tell Lauren. And definitely don't tell Lori A. Witt or Ann Gallagher. Neither of those twits can keep their mouths shut...

Further Readings:

What He Left Behind by L. A. Witt
Publisher: Samhain Publishing, Ltd. (August 18, 2015)
Amazon Kindle: What He Left Behind

Can you ever have a second first time?

Josh Carver thinks it's just another lunch with his best friend, Michael—until Michael confesses he just turned down a date with his hot veterinarian crush. It seems Michael's abusive ex left him more scarred than Josh realized.

Josh and his husband, Ian, have done their best to help Michael leave his horrific past behind, but even Josh is stunned when Ian suggests that Josh help Michael with his fear of physical intimacy. After all, it isn't like it would be the first time—Josh and Michael were once each other's firsts.

A hesitant first kiss, and Josh and Michael's natural attraction eases the way. But with Michael still balking at the prospect of sex with someone new, Ian steps into the breach.

Everything is fine and dandy until emotions become so entangled, their friendship—and a marriage—could be at risk.


&
&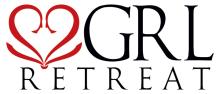 This journal is friends only. This entry was originally posted at http://reviews-and-ramblings.dreamwidth.org/4619362.html. If you are not friends on this journal, Please comment there using OpenID.