Starting from June 1, 2015, I will daily feature authors attending the three conventions I will join, Euro Pride in Munich (July), UK Meet in Bristol (September) and GRL in San Diego (October).


For the GRL in San Diego, October 15-18, 2015, today author is Mary Calmes: Mary Calmes lives in Lexington, Kentucky, with her husband and two children and loves all the seasons except summer. She graduated from the University of the Pacific in Stockton, California, with a bachelor's degree in English literature. Due to the fact that it is English lit and not English grammar, do not ask her to point out a clause for you, as it will so not happen. She loves writing, becoming immersed in the process, and falling into the work. She can even tell you what her characters smell like. She loves buying books and going to conventions to meet her fans.

Further Readings:

Forging the Future (Change of Heart) by Mary Calmes
Publisher: Dreamspinner Press; 1 edition (June 29, 2015)
Amazon Kindle: Forging the Future (Change of Heart)

A Change of Heart Novel

Jin Church is back where he started, alone, wandering, and uncertain of his path. It's not by choice but by circumstance, as he remembers he's a werepanther… but not much else. He knows one thing for sure—he needs to find the beautiful blond man who haunts his dreams.

Logan Church is trapped in a living hell. His mate is missing, his tribe is falling apart, and he's estranged from the son he loves with all his heart. His world is unraveling without his mate by his side, and he has no one to blame but himself.

If Jin can regain his memory and Logan can overcome the threats to his leadership, then perhaps they can resume their lives. The question is: Is that what they want? Back to the same house, the same tribe, the same troubles? They can choose from various roads leading to their future… or they can forge their own path.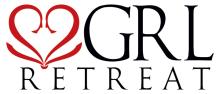 This journal is friends only. This entry was originally posted at http://reviews-and-ramblings.dreamwidth.org/4621196.html. If you are not friends on this journal, Please comment there using OpenID.