Starting from June 1, 2015, I will daily feature authors attending the three conventions I will join, Euro Pride in Munich (July), UK Meet in Bristol (September) and GRL in San Diego (October).


For the GRL in San Diego, October 15-18, 2015, today author is Nicole Dennis: Ever the quiet one growing up, Nicole Dennis often slid away from reality and curled up with a book to slip into the worlds of her favorite authors. Over the years, she's created a personal library full of novels filled with dragons, fairies, vampires, shapeshifters of all kinds and romance. Always she returned to romance. Still, there were these characters in her head, worlds wanting to be built on paper, and stories wanting to be told and she began writing them down whether during or after class. She continues to this day. Only recently has it begun to become fruitful, spreading out to let others read and enter her worlds, meet her characters, and see what she sees. No matter what she writes, her stories of romance with their twists of paranormal, fantasy and erotica will always have their Happily Ever Afters. She currently works in a quiet office in Central Florida, where she also makes her home, and enjoys the down time to slip into her characters and worlds to escape reality from time to time. At home, she becomes human slave to a semi-demonic tortie calico.

Further Readings:

When in Bloom (Southern Charm Book 4) by Nicole Dennis
Series: Southern Charm
Paperback: 222 pages
Publisher: Totally Bound Publishing (February 20, 2015)
Language: English
ISBN-10: 1784304417
ISBN-13: 978-1784304416
Amazon: When in Bloom (Southern Charm Book 4)
Amazon Kindle: When in Bloom (Southern Charm Book 4)

Will the personal challenges of a former Army doctor and a brilliant florist get in the way of a chance at life and love? Fighting type one diabetes since childhood, Jude Sebastian runs to prove he can live a normal life, until epileptic seizures begin to change his life. Even with Dawson, his medical alert Golden Labrador, at his side, Jude finds daily life difficult. He owns the floral shop Flowers in the Breeze, and designs everything from simple bouquets to elaborate themes for weddings and celebrations. At the Shore Breeze Clinic, Jude comes across a man clearly suffering with a PTSD episode. A new arrival in the small town, Doctor Elliott Sheffield, a retired Army Ranger doctor, is looking for a second chance after what he saw in the Middle Eastern deserts. Wanting a normal relationship, Jude tries to deny his disorder, but something is happening. He can't regulate his sugars and his disorder worsens. When he returns to the clinic, Dawson alerts Jude to an oncoming seizure.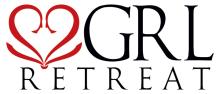 This journal is friends only. This entry was originally posted at http://reviews-and-ramblings.dreamwidth.org/4623342.html. If you are not friends on this journal, Please comment there using OpenID.