For the GRL in San Diego, October 15-18, 2015
, today author is Mercy Celeste: "Mercy Celeste is the pen name and super hero persona of mild mannered MJ Colbert....which is bull, I'm not mild mannered. I was, in fact, raised in a barn--or several. We even had grain silos. My motto growing up, anything a boy can do, I'm right behind him doing it just as well or better. I've broken too many bones to begin to count. Scraped, skinned or scarred pretty much everything that can be scraped, skinned or scarred. How I'm still walking and talking is a miracle.
So about the writing, well, I don't really consider myself to be a writer. I'm a storyteller, and when I have a story to tell, it won't rest until it's twisted me up and purged itself. The result is at times comical or tragic, depending on the people who live in my head and what they have to say. Most days that's not a lot of anything. Others I can't shut them up. They especially love when I'm driving, oh, yeah, a drive across town is a lesson in how not to get myself killed or be pulled over for reckless driving. And those are the good days.
Welcome to my crazy world, if it's boring now, wait five minutes, and don't blink. Things have a tendency to get interesting around me."
Further Readings:
Light from the Dark by Mercy Celeste
Publisher: MJC Press (March 5, 2015)
Amazon Kindle:
Light from the Dark
After a year of picking up the pieces of his shattered life, former US Marshal Micah Beasley takes a job as bodyguard for a spoiled rich kid who can't leave his house. It's supposed to be a cupcake assignment. He just needs to get back in the game. What could possibly go wrong?
Brilliant and incredibly talented, Christopher (Kit) Auberon wears tragedy as a second skin. Kit is all that's left of a powerful family. Seemingly forgotten, he's spent his entire life in seclusion at the family estate, and he likes it that way. He's free to play his games and create worlds without ever having to set foot in the real one.
Kit's past is anything but forgotten. When death threats become real threats, Micah and Kit are forced to put their differences aside to discover who wants Kit dead.
But there are monsters in Kit's closet that should never be disturbed.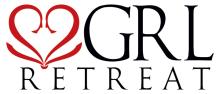 This journal is friends only. This entry was originally posted at http://reviews-and-ramblings.dreamwidth.org/4625073.html. If you are not friends on this journal, Please comment there using OpenID.
Tags:
elisa_rolle
Appointments
2016 LGBT Rainbow Awards

2016 Guidelines
2015 Winners
In the Spotlight

Top 100 Gay Novels List - Simple
Top 100 Gay Novels List - Wanted
Art

Previous Appointments Visual Summary
Gay Themed Movie

Previous Appointments Visual Summary
The Inside Reader

Previous Appointments Visual Summary
Top 100 Inside Readers Novels
LGBT Fashion Designers

Previous Appointments Visual Summary
Gay Romance Challenge

Gay Commercial

Around the World

visited 20 states (8.88%)
Create your own visited map of The World
visited 15 states (30%)
Create your own visited map of The United States
Gay Classics

Previous Appointments Visual Summary
Romance History

Previous Appointments Visual Summary
Main Tags
Characters:
Alpha Males
,
Cinderfellas (from rags to riches...)
,
Friends (with benefits)
,
Multicultural Lovers
,
Pretty... Men! (hustlers)
&
Virgins (at least in one way)
Dream Lovers:
Cowboys
,
Pirates
&
Sheikhs
Erotica (M/F)
Genres:
Contemporary
,
Fantasy
,
Futuristic
,
Historical
&
Paranormal
Length:
Short Story
,
Novella
&
Novel
Men in Uniform:
Cops / Detectives / PIs
,
Firefighters
&
Military
Non Conventional Lovers:
Elves, Gods, Deity & Witches
,
Furry Lovers
,
Shapeshifters
&
Vampires
Otherwordly Lovers:
Angels
,
Demons
&
Ghosts
Possible Futures:
Apocalypse Now
&
Back to the Future
Relationships:
Bondage / Submission
,
Breeches Rippers
,
Coming of Age
,
Disability
,
Gay for You
,
Male Pregnancy
,
May / December
,
Ménage a trois (or more...)
,
Silver Romance
&
Twincest
Settings:
Art World
,
College
,
Medical Romance
,
Office Affairs
,
Seasonal Romance
,
Show Business
&
Sports
Yaoi (manga)
From Movie to Novel (and viceversa)
Top 100 Gay Novels List
Secondary Tags
ActivistActorArtist
: illustrator, painter, photographer, sculptor
Author
: novelist, playwright, poet, screenwriter, writer
Dancer
: dance, choreographer
Designer
: architect, costumer, fashion designer, graphic designer, hairstylist, makeup artist, set designer, tailor
Director
: director, stage director
Eccentric
: aristocrat, art collector, drag queen, explorer, female impersonator, heir/heiress, hostess, lover, muse, prostitute, socialite, spy, survivor
Essayist
: anthropologist, archivist, biologist, columnist, critic, editor, educator, historian, journalist, lecturer, librarian, linguistic, philosopher, professor, psychoanalyst, psychologist, psychotherapist, publisher, reporter, researcher, scholar, sexologist, sociologist, teacher, theorist
Leader
: commander, emperor, judge, monarch, officer, politician, senator, statistician, warrior
ModelMusician
: arranger, composer, conductor, lyricist, pianist, singer, songwriter, violinist
Producer
: producer, manager, entrepreneur
Sport
Preditors & Editors Poll
Amazon Profile
My Associate Amazon Store
Goodreads Profile
Top reviewer
Best reviewer
Top user
Top librarian
Most followed
Library Thing Helper Badgers
(Gold Medal) Helper for contributions to any area of LibraryThing
(Gold Medal) Common Knowledge for contributions to Common Knowledge
(Gold Medal) Work Combination for help maintaining LibraryThing's work system
(Silver Medal) Author Combination for help combining author names together
(Bronze Medal) Distinct authors for splitting homonymous authors into distinct authors
Publishers
List of LGBT publishers (for reviews look the Tags section)
Detailed List
Ego Surfing
Who links me
Statistics
ClustrMaps

Site Meter

Disclaimer
All cover art, photo and graphic design contained in this site are copyrighted by the respective publishers and authors. These pages are for entertainment purposes only and no copyright infringement is intended. Should anyone object to our use of these items please contact by email the LJ's owner.
This is an amateur blog, where I discuss my reading, what I like and sometimes my personal life. I do not endorse anyone or charge fees of any kind for the books I review. I do not accept money as a result of this blog.
I'm associated with Amazon/USA Affiliates Programs.
Books reviewed on this site were usually provided at no cost by the publisher or author. However, some books were purchased by the reviewer and not provided for free. For information on how a particular title was obtained, please contact by email the LJ's owner.