Starting from June 1, 2015, I will daily feature authors attending the three conventions I will join, Euro Pride in Munich (July), UK Meet in Bristol (September) and GRL in San Diego (October).


For the GRL in San Diego, October 15-18, 2015, today author is Mercy Celeste: "Mercy Celeste is the pen name and super hero persona of mild mannered MJ Colbert....which is bull, I'm not mild mannered. I was, in fact, raised in a barn--or several. We even had grain silos. My motto growing up, anything a boy can do, I'm right behind him doing it just as well or better. I've broken too many bones to begin to count. Scraped, skinned or scarred pretty much everything that can be scraped, skinned or scarred. How I'm still walking and talking is a miracle.
So about the writing, well, I don't really consider myself to be a writer. I'm a storyteller, and when I have a story to tell, it won't rest until it's twisted me up and purged itself. The result is at times comical or tragic, depending on the people who live in my head and what they have to say. Most days that's not a lot of anything. Others I can't shut them up. They especially love when I'm driving, oh, yeah, a drive across town is a lesson in how not to get myself killed or be pulled over for reckless driving. And those are the good days.
Welcome to my crazy world, if it's boring now, wait five minutes, and don't blink. Things have a tendency to get interesting around me."

Further Readings:

Light from the Dark by Mercy Celeste
Publisher: MJC Press (March 5, 2015)
Amazon Kindle: Light from the Dark

After a year of picking up the pieces of his shattered life, former US Marshal Micah Beasley takes a job as bodyguard for a spoiled rich kid who can't leave his house. It's supposed to be a cupcake assignment. He just needs to get back in the game. What could possibly go wrong?
Brilliant and incredibly talented, Christopher (Kit) Auberon wears tragedy as a second skin. Kit is all that's left of a powerful family. Seemingly forgotten, he's spent his entire life in seclusion at the family estate, and he likes it that way. He's free to play his games and create worlds without ever having to set foot in the real one.
Kit's past is anything but forgotten. When death threats become real threats, Micah and Kit are forced to put their differences aside to discover who wants Kit dead.
But there are monsters in Kit's closet that should never be disturbed.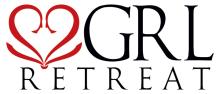 This journal is friends only. This entry was originally posted at http://reviews-and-ramblings.dreamwidth.org/4625073.html. If you are not friends on this journal, Please comment there using OpenID.