Starting from June 1, 2015, I will daily feature authors attending the three conventions I will join, Euro Pride in Munich (July), UK Meet in Bristol (September) and GRL in San Diego (October).


For the GRL in San Diego, October 15-18, 2015, today author is CJane Elliott: "The Courage To Love... A psychotherapist by training, I enjoy writing sexy, passionate stories that explore the human psyche. "

After years of hearing characters chatting away in her head, CJane Elliott finally decided to put them on paper and hasn't looked back since. A psychotherapist by training, CJane enjoys writing sexy, passionate stories that also explore the human psyche. CJane has traveled all over North America for work and her characters are travelers, too, traveling down into their own depths to find what they need to get to the happy ending.

Further Readings:

Stepping Through by CJane Elliott
Publisher: Dreamspinner Press; 1 edition (August 20, 2014)
Amazon Kindle: Stepping Through

Cameron Wheeler's life is all mapped out: he'll finish business school, return home to Vermont, get a job, and marry his high-school girlfriend. He's packed away what he really wants—a career as a musician—because he knows it's never going to happen. But Cameron's well-planned life is turned upside down when he walks into a musty jewelry shop in LA and meets the mysterious Apollo, who tells him to "follow his soul, not his past." Apollo's magical presence spurs Cameron to discover and follow his true path, in life and in love.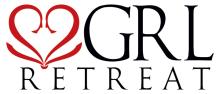 This journal is friends only. This entry was originally posted at http://reviews-and-ramblings.dreamwidth.org/4626364.html. If you are not friends on this journal, Please comment there using OpenID.