Starting from June 1, 2015, I will daily feature authors attending the three conventions I will join, Euro Pride in Munich (July), UK Meet in Bristol (September) and GRL in San Diego (October).


For the GRL in San Diego, October 15-18, 2015, today author is L.C. Chase: Cover artist by day, author by night, L.C. Chase is a hopeless romantic, free spirit, and adventure seeker who loves hitting the open road just to see where it takes her. When not road tripping or writing about beautiful men falling love, L.C. can be found designing book covers featuring said beautiful men, drawing, horseback riding, or hiking the trails with her goofy four-legged buddy.

Further Readings:

Riding with Heaven by L.C. Chase
Paperback: 130 pages
Publisher: CreateSpace Independent Publishing Platform (May 20, 2015)
Language: English
ISBN-10: 1500375926
ISBN-13: 978-1500375928
Amazon: Riding with Heaven
Amazon Kindle: Riding with Heaven

When his flight home for his brother's birthday is canceled due to a Category 5 hurricane on the Eastern seaboard, art major Evan McGrath places an ad on Craigslist for a rideshare from Colorado to South Carolina. He hadn't expected an immediate reply, nor had he expected to fall head-over-heels for the handsome and mysterious driver, Lucas Briscoe.

As the miles disappear behind them Evan grows more and more attracted to the enigmatic Lucas, and the desire is mutual. The only problem is that a serial killer dubbed "The Domino Slasher" has just escaped a federal prison transfer, and funny little coincidences keep pointing toward Lucas--who looks like Heaven incarnate, but who could be the Devil in disguise.

2012 Rainbow Awards, Honorable Mention - Best Gay Mystery/Thriller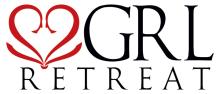 This journal is friends only. This entry was originally posted at http://reviews-and-ramblings.dreamwidth.org/4631158.html. If you are not friends on this journal, Please comment there using OpenID.