Starting from June 1, 2015, I will daily feature authors attending the three conventions I will join, Euro Pride in Munich (July), UK Meet in Bristol (September) and GRL in San Diego (October).


For the GRL in San Diego, October 15-18, 2015, today author is LE Franks: At seventeen, LE Franks walked away from writing for love. Jumping head first into real life and travelling the world seemed to be fair compensation until the characters in her head demanded their turn. Now, living in the San Francisco Bay Area, surrounded by inspiration everywhere, LE is finally taking off the filters and giving the stories free rein. These days, LE can be found frequently writing about sexy men who desperately need a happily ever.

LE writes M/M Romance in a unique mix of humor and drama with enough suspense to produce fast-paced stories filled with emotion and passion and featuring characters that are quirky and complicated. Don't expect the typical, rugged hero or sophisticated businessman with the world at their feet; LE's men are living in the margins— they're in the middle of their journey, doing the best they can while searching for a connection to something bigger than themselves. With a little effort, and a lot of luck, they may actually find their happily-ever-afters.

When not writing, LE wrangles an odd assortment of jobs (six— both paid and volunteer), houseguests (including pro baseball players), family, and friends. Manifesting an odd combination of contradictory talents and traits, LE is tragically honest and personally deceptive and makes the best piecrust— ever.

Further Readings:

My Marine by LE Franks and Sara York
Publisher: Totally Bound Publishing (June 23, 2015)
Amazon Kindle: My Marine

For a man who made his career in intelligence, falling for an Afghani national in the middle of a war zone wasn't the smartest thing a Marine could do.

Marine Captain Sean Kelley loves his country and the men he serves with, but when he meets Akim, he's tempted to throw it all away for the mysterious man. He knows better than to chase after a local, but repeat encounters culminating in a moment of passion leave him reeling—he'll do almost anything to figure out how they can be together.

Akim Bijan has a secret of his own—one large enough to get more than just himself killed if it's revealed. But from the moment he first lays eyes on the handsome Marine, he's tempted to do just that rather than hide his growing attraction to the man. Being a translator allows him access to the base and he finds Sean alone one night. They take things farther than he ever intended. If only he could tell Sean everything, but his lips are sealed.

When tragedy strikes, Akim is afraid he's lost Sean for good and he's forced to make a decision that will change both their lives. Will love win—or will Sean and Akim be separated forever?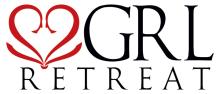 This journal is friends only. This entry was originally posted at http://reviews-and-ramblings.dreamwidth.org/4633000.html. If you are not friends on this journal, Please comment there using OpenID.