Starting from June 1, 2015, I will daily feature authors attending the three conventions I will join, Euro Pride in Munich (July), UK Meet in Bristol (September) and GRL in San Diego (October).


For the Euro Pride in Munich, July 11-12, 2015, today author is R. J. Scott (R. J. Scott will also attend UK Meet in Bristol and GRL in San Diego): "Writing MM Romance with a Happy Ever After...

I am in awe that people read my writing and thank you all for taking the time to read, rate and review. Rj xxxxx

About me...I live in the UK just outside London. I love reading anything from thrillers to sci-fi to horror; however, my first real love will always be the world of romance. My goal is to write stories with a heart of romance, a troubled road to reach happiness, and more than a hint of happily ever after."

Further Readings:

The Summer House (English Hearts Book 1) by RJ Scott
Series: English Hearts
Paperback: 266 pages
Publisher: Love Lane Books Limited; First edition (May 25, 2015)
Language: English
ISBN-10: 1785640127
ISBN-13: 978-1785640124
Amazon: The Summer House (English Hearts Book 1)
Amazon Kindle: The Summer House (English Hearts Book 1)

A standalone, English Hearts story. A rich playboy who lives for the now, and a Veterinarian who is ruled by his past, both seek a future that allows for love. Ashby Sterling-Haynes, the youngest son of a titled family, has had a lot of hook ups, but has never found someone worth keeping. When he meets introverted Veterinarian, Connor Lawson, he realizes this could be the man he's been waiting for. Connor has a painful past and no room for an entitled rich guy in his future. Ashby is everything that Connor dislikes in a man and is way too sexy to be anything but a disruption to Connor's peaceful life. Both men refuse to believe in love for different reasons. Until they meet each other and a future together becomes real...


&
&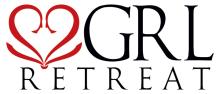 This journal is friends only. This entry was originally posted at http://reviews-and-ramblings.dreamwidth.org/4634183.html. If you are not friends on this journal, Please comment there using OpenID.