Starting from June 1, 2015, I will daily feature authors attending the three conventions I will join, Euro Pride in Munich (July), UK Meet in Bristol (September) and GRL in San Diego (October).


For the GRL in San Diego, October 15-18, 2015, today author is TA Chase: "There is beauty in every kind of love, so why not live a life without boundaries? Experiencing everything the world offers fascinates me and writing about the things that make each of us unique is how I share those insights. I live in the Midwest with a wonderful partner of thirteen years. When not writing, I'm watching movies, reading and living life to the fullest."

Further Readings:

Cold Truth (Delarosa Secrets) by T.A. Chase
Series: Delarosa Secrets
Paperback: 196 pages
Publisher: Totally Bound Publishing (June 23, 2015)
Language: English
ISBN-10: 1784306312
ISBN-13: 978-1784306311
Amazon: Cold Truth (Delarosa Secrets)
Amazon Kindle: Cold Truth (Delarosa Secrets)

When the truth comes out, Victor and Bieito must decide how strong their love really is. Victor Delarosa has been the head of the Delarosa cartel for most of his adult life, and Bieito Perez has been there by his side the entire way. Yet Victor has secrets he's kept hidden, even from his long-time lover, and when those secrets show up on Victor's doorstep, he struggles to find a way to explain while hoping he won't lose Bieito. Being Victor Delarosa's right-hand man and his lover is difficult at times for Bieito Perez, but he wouldn't have his life any other way—until the day he realizes Victor's been keeping secrets and he has to re-evaluate their relationship. Between dealing with a rival cartel, law enforcement and everything else being a drug lord requires, Victor and Bieito need to redefine their lives and find the courage to say the word 'love' out loud before it's too late for anything other than goodbye.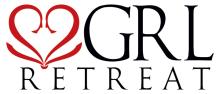 This journal is friends only. This entry was originally posted at http://reviews-and-ramblings.dreamwidth.org/4634873.html. If you are not friends on this journal, Please comment there using OpenID.