Starting from June 1, 2015, I will daily feature authors attending the three conventions I will join, Euro Pride in Munich (July), UK Meet in Bristol (September) and GRL in San Diego (October).


For the GRL in San Diego, October 15-18, 2015, today author is Jacqueline Grey: Jacqueline Grey is a bit of a Jack-of-all-trades. She has many different interests and if you asked her what her job was the answer would be a list, even if she gave you the simplified version. She spends her days juggling work with her many hobbies which include dancing, aerial silks, sewing, cosplay, role-playing, drinking tea, and above all, writing. She currently lives on an island on the east coast of the United States. She loves to read and write male/male erotic romance, usually focusing on stories that include BDSM themes to one degree or another.

Further Readings:

Limits and Stakes (Suit of Harte's 3) by Jacqueline Grey
Publisher: Resplendence Publishing, LLC (June 2, 2015)
Amazon Kindle: Limits and Stakes (Suit of Harte's 3)

Professor Danny Stone doesn't date students. Though the University does not forbid such relationships, he'd rather be safe than sorry. With his sparkling blue eyes and silky blond hair, Christopher Owen looks like a fallen angel come to Earth just to tempt him. Danny finds it difficult to resist him, especially after kissing Chris over winter break.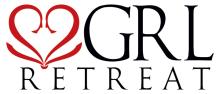 This journal is friends only. This entry was originally posted at http://reviews-and-ramblings.dreamwidth.org/4636544.html. If you are not friends on this journal, Please comment there using OpenID.