Starting from June 1, 2015, I will daily feature authors attending the three conventions I will join, Euro Pride in Munich (July), UK Meet in Bristol (September) and GRL in San Diego (October).


For the GRL in San Diego, October 15-18, 2015, today author is Ethan Day: "I write mainly contemporary GLBT Romance Novels, but who knows what the future might bring and what other genres I may dive into.

Hopefully, you'll find my books to be sexy as well as fun. Sex and romance, should be fun! If it isn't, then perhaps you're not doing it right.

I hope you love my characters as much as I do. With any luck they'll inspire you the way they do me."

Further Readings:

Love Me Tomorrow by Ethan Day
Paperback: 326 pages
Publisher: Wilde City Press, LLC (March 11, 2015)
Language: English
ISBN-10: 192518076X
ISBN-13: 978-1925180763
Amazon: Love Me Tomorrow
Amazon Kindle: Love Me Tomorrow

Event planner Levi Goode is positioned to inherit the newly vacated throne, becoming the in-demand party planner for Wilde City's elite. Years of hard work and perseverance are finally paying off as Levi lands his next big fish, working with socialite Julia Freeman-Kingsley. Distracted by work and dealing with his head strong mother, an ex-Vegas-showgirl suffering from debilitating health issues, Levi has his hands full. Time for love or even the occasional one-night stand, is one aspect of life Levi hasn't been able to master. Sparks of interest fly during a chance meeting with a paramedic called to the aid of his mother, and thanks to Ruby's meddling, Levi finds himself on a movie-date with the handsome Paramedic Jake. Personal and professional worlds collide when Levi realizes his new love interest is actually Jake Freeman, estranged brother to his brand new client. Discovering the man of his dreams already has a boyfriend, leaves Levi stunned realizing any hopes he had for something more with Jake were never going to be anything more than wishful thinking. Struggling to downshift his expectations and remain friends with Jake while continuing to work closely with Julia quickly consumes all of his time and attention. Wondering if there will ever be a special someone to love him, is where Levi's love story begins.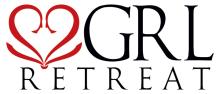 This journal is friends only. This entry was originally posted at http://reviews-and-ramblings.dreamwidth.org/4637970.html. If you are not friends on this journal, Please comment there using OpenID.