Starting from June 1, 2015, I will daily feature authors attending the three conventions I will join, Euro Pride in Munich (July), UK Meet in Bristol (September) and GRL in San Diego (October).


For the GRL in San Diego, October 15-18, 2015, today author is Poppy Dennison: A sassy southern lady, Poppy Dennison developed an obsession with things that go bump in the night in her early years after a barn door flew off its hinges and nearly squashed her. Convinced it was a ghost trying to get her attention, she started looking for other strange and mysterious happenings around her. Not satisfied with what she found, Poppy has traveled to Greece, Malaysia and England to find inspiration for the burly bears and silver foxes that melt her butter. Her love of paranormal continues to flourish nearly thirty years later, and she writes steamy love stories about the very things that used to keep her up all night. If her childhood ghost is lucky, maybe one day she'll give him his own happily ever after.

Further Readings:

Creature Feature 2 by Rhys Ford and Poppy Dennison
Paperback: 204 pages
Publisher: Dreamspinner Press (September 29, 2014)
Language: English
ISBN-10: 1632163837
ISBN-13: 978-1632163837
Amazon: Creature Feature 2
Amazon Kindle: Creature Feature 2

Volume Two

Two Men. One Apocalypse.

Rise of the Revenants by Poppy Dennison

Vampyres are on the loose in Detroit, and novice hunter Taz Cohen is on the job. The mission seems simple: stop the vamps. But Taz knows nothing about the mythical creatures, so he's in for the fight of his life. Then he meets insanely attractive construction worker Darren Foster, who jumps into the battle with both feet. Sparks and bullets fly as they struggle against the vampyre horde and their attraction to each other. Avoiding gruesome death from the undead might be easier than shielding their hearts from each other.

Legacy of Blood and Death by Rhys Ford

For Javi Navarro, Detroit will become another blood-splattered city in his rearview mirror after he puts its dead back into the ground. Expecting an easy hunting job, Javi instead finds a kiss of ancient vampyres on the hunt for a descendant of their long-dead creator.

Reclusive Ciarnan Mac Gerailt abandoned his family legacy of blood and death magic after it nearly destroyed him. Unfortunately for Ciarnan, the Motor City can only be saved if he resumes his dark arts and joins forces with Javi Navarro, the hunter who brought the vampyre apocalypse—and hope for the future—straight to Ciarnan's front door.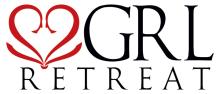 This journal is friends only. This entry was originally posted at http://reviews-and-ramblings.dreamwidth.org/4643000.html. If you are not friends on this journal, Please comment there using OpenID.