Starting from June 1, 2015, I will daily feature authors attending the three conventions I will join, Euro Pride in Munich (July), UK Meet in Bristol (September) and GRL in San Diego (October).


For the UK Meet in Bristol, September 11-13, 2015, today author is Lynn Lorenz (Lynn Lorenz will also attend GRL in San Diego): "I'm from New Orleans, that's N'awlins for those of you who speak the language. I grew up in the Riverbend, or Carrollton, for the old timers, but was a Quarter rat from the age of 11, taking 3 buses to go to art class on Burgundy Street at the Cabrini Doll Museum and NORD center. I attended University of New Orleans and have a BA in Fine Art. My mother worked at Tulane University, six blocks from our house and when we were kids my brother and I parked cars in our driveway for the Saints games at Tulane Stadium. We could get six cars down the drive, two on the front lawn, and two on the street and we only charged $2 a car. We made enough to buy a coupla roast beef po'boys at Comeaux's on Hickory St. and a snowball over at Williams Snow Ball Stand. We lived 1/2 a block from a cemetery, but doesn't everyone in N'awlins? We used to watch jazz funerals from our front porch.

Now, my family lives in Katy, Texas. I have a "real" job, a truly supportive and understanding husband, two incredible kids, and a slightly neurotic dog. We used to have a guinea pig, but the dog killed it. Did I say slightly?

My son is 15 and has Asperger's Syndrome (high functioning Autism) and Crohn's Disease, and is a constant lesson in patience, acceptance and managing expectations. He's super smart, loves video games, fencing, movies, building with legos, and hanging around the house. Like me, he believes that it's all about him. Sometimes, I wonder if I don't have Asperger's, too. Oh, and he's very handsome.

My daughter, 13, is so creative it's scary- she loves to paint, draw manga and anima, build dioramas with any box she can get her hands on, create worlds with legos and then make movies with them, sculpt people, animals and objects with those little twist ties from the grocery store, does pottery, and wants to be a lifeguard. And she's smart, too. And beautiful, inside and out.

I write for a few hours in the evenings and on weekends as much as I can, without neglecting my family. (That laughter you hear is my husband) I attend a critique group, and do whatever the kids are into at the time."

Further Readings:

It Takes A Hero by Lynn Lorenz
Publisher: Lynn Lorenz; 2015 edition (February 16, 2015)
Amazon Kindle: It Takes A Hero

When life knocks you down, sometimes you need a hero. Tony always planned a career in the Marines, even though he's gay. But a traumatic injury washes him out and now he's lost his sense of self. His gorgeous PT can help him regain his life, but does he wants his heart?


&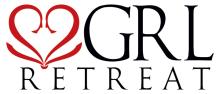 This journal is friends only. This entry was originally posted at http://reviews-and-ramblings.dreamwidth.org/4645826.html. If you are not friends on this journal, Please comment there using OpenID.