Starting from June 1, 2015, I will daily feature authors attending the three conventions I will join, Euro Pride in Munich (July), UK Meet in Bristol (September) and GRL in San Diego (October).


For the GRL in San Diego, October 15-18, 2015, today author is Alexis Duran: Alexis Duran was born and raised in the Pacific Northwest. At the University of Oregon, her fascination with people and relationships led her to major in Sociology, but her main love has always been creative writing. She has worked in museums, in fashion, in finance and film production. Her favorite job so far was Administrative Assistant in a haunted Victorian Mansion. She's had several short stories published in the mystery, horror and literary genres, and one contemporary fantasy novel. Her fiction has won several awards including the Rupert Hughes Award from the Maui Writers Conference. She's thrilled to enter the realm of erotic romance with the publication of her novels Touch of Salar, Blood of Salar and To Catch A Threeve. She's is currently working on the next in the Masters and Mages series and several other m/m erotic novellas.

Further Readings:

Betwixt and Between (Edge of Night Book 1) by Alexis Duran
Publisher: Loose Id LLC (June 29, 2015)
Amazon Kindle: Betwixt and Between (Edge of Night Book 1)

Reporter Ian Evers, obsessed with magical creatures since childhood, never experiences satisfying proof that the magical realm actually exists until he falls into an entrapment spell set by a handsome but dangerous elf. Barely escaping with his soul intact, Ian is able to undo the hex, but he can't escape the very real infatuation he's developed for the fierce, alluring elf.

Ezekiel Stormshadow is a svarta, a dark elf who serves the queen of the dark realm. The realm of darkness needs the power of light to survive, and while hunting the last few magical beings on earth, Ezekiel discovers Ian, a light elf who's unaware of his true nature and ripe for the plucking. Their brief encounter awakens a great hunger in Ezekiel, and he's determined to feast on the light elf's power and body before the queen intervenes and claims Ian for herself.

Ian knows only he can save Ezekiel from the grasp of the dark queen. Driven apart by the ancient imbalance between the dark and light realms, an evil queen starved for power, and their fear of each other, Ian and Ezekiel are relentlessly drawn together even though their union might destroy them both.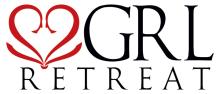 This journal is friends only. This entry was originally posted at http://reviews-and-ramblings.dreamwidth.org/4647715.html. If you are not friends on this journal, Please comment there using OpenID.