Starting from June 1, 2015, I will daily feature authors attending the three conventions I will join, Euro Pride in Munich (July), UK Meet in Bristol (September) and GRL in San Diego (October).


For the GRL in San Diego, October 15-18, 2015, today author is April Kelley: "Living in Southwest Michigan, April resides with her husband and two kids. She has been an avid reader for several years. Writing her first story at the age of ten, the characters in her head still won't stop telling their stories. If April isn't reading or writing she can be found outside playing with the animals or taking a long walk in the woods."

Further Readings:

Hostage Love (Lakehouse Security Book 2) by April Kelley
Publisher: eXtasy Books (June 8, 2015)
Amazon Kindle: Hostage Love (Lakehouse Security Book 2)

All Ryan Newell wants to do his prove to his brothers he is just as capable as them of going out on a mission. This time they actually listen, sending him out to rescue three men from a cult that is holding them prisoner. Right from the start things go wrong. One of the prisoners, Zach Landen, manages to break out of his cell and holds him at knife point.

Ryan hates the idea of calling for back up but knows he needs to after he learns Zach is very ill. It's second nature for Ryan to take care of Zach, but Ryan's giving nature has gotten him in trouble before. Does he really want to get hurt again?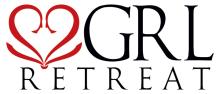 This journal is friends only. This entry was originally posted at http://reviews-and-ramblings.dreamwidth.org/4648936.html. If you are not friends on this journal, Please comment there using OpenID.