Starting from June 1, 2015, I will daily feature authors attending the three conventions I will join, Euro Pride in Munich (July), UK Meet in Bristol (September) and GRL in San Diego (October).


For the GRL in San Diego, October 15-18, 2015, today author is Hank Edwards: Hank Edwards' humorous erotic novel, Fluffers, Inc., which introduced his Fluffers, Inc. characters, is available from Lethe Press in both print and e-book format, along with the sequels A Carnal Cruise and Vancouver Nights. His Up to Trouble series of suspense novels include Holed Up, Shacked Up, and Roughed Up. He has also published the gay marriage romantic comedy Plus Ones, all available from Loose Id in e-book format. His noir gay romance novella Hired Muscle is available from Silver Publishing.

All three books of his paranormal Venom Valley Series are now available from Wilde City Press: Cowboys & Vampires: Venom Valley Book One, Stakes & Spurs: Venom Valley Book Two, and Blood & Stone: Venom Valley Book Three. The series follows Josh and Dex who battle vampires and zombies in the American Old West as they realize just how deep their feelings for each other reach.

He also has self-published two short story collections, A Very Dirty Dozen and Another Very Dirty Dozen, each of which contains 12 sizzling short stories, along with a number of "Salacious Singles," erotic short stories, and his medieval time travel romance Destiny's Bastard.

Hank is a member of the Story Orgy writing group, and has published several short stories written based on prompts: With This Ring, Mistletoe at Midnight, Cross Country Foreplay, A Gift for Greg, and Bad Boyfriends: The Cheapskate. Find his blog at www.hankedwardsbooks.com/hankerings.

More than three dozen of his short stories have appeared in various gay erotic magazines and anthologies, find the complete list on his website. He lives in a suburb of Detroit with his very patient partner of many years and their two cats who distract and inspire him on a daily basis.

Further Readings:

Wetlands (Salacious Singles) by Hank Edwards
Publisher: Hank Edwards Books (December 27, 2014)
Amazon Kindle: Wetlands (Salacious Singles)

When Gordon Westbrick learns the park he jogs through is being considered for the site of a new shopping mall, he joins a group intent on putting a stop to it. He volunteers to spend a night in the park to insure the corporation does not conduct any unseemly acts, and is assigned to partner up with Ivan, one of the conservation group founders. Gordon expects Ivan to be much older, he is a group founder after all, but when he arrives at the park on his assigned night, Gordon is pleasantly surprised to find that Ivan is a hot stud his own age, who not only enjoys nature, but doing what comes naturally when out in the wilds.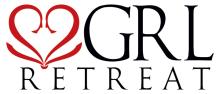 This journal is friends only. This entry was originally posted at http://reviews-and-ramblings.dreamwidth.org/4650150.html. If you are not friends on this journal, Please comment there using OpenID.