Starting from June 1, 2015, I will daily feature authors attending the three conventions I will join, Euro Pride in Munich (July), UK Meet in Bristol (September) and GRL in San Diego (October).


For the GRL in San Diego, October 15-18, 2015, today author is Cody Kennedy: Raised on the mean streets and back lots of Hollywood by a Yoda-look-alike grandfather, Cody doesn't conform, doesn't fit in, is epic awkward, and lives to perfect a deep-seated oppositional defiance disorder. In a constant state of fascination with the trivial, Cody contemplates such weighty questions as: If time and space are curved, then where do all the straight people come from? When not writing, Cody can be found taming waves on western shores, pondering the nutritional value of sunsets, appreciating the much maligned dandelion, unhooking guide ropes from stanchions, and marveling at all things ordinary. Visit my blog with comments, questions, or simply share what's on your mind.

Further Readings:

Slaying Isidore's Dragons by C. Kennedy
Paperback: 350 pages
Publisher: Harmony Ink Press (April 9, 2015)
Language: English
ISBN-10: 1634760018
ISBN-13: 978-1634760010
Amazon: Slaying Isidore's Dragons
Amazon Kindle: Slaying Isidore's Dragons

Follow the burgeoning love of two teens during the worst year of their lives. Irish-born Declan David de Quirke II is the son of two ambassadors, one Irish and one American. He is 'out' to his parents but to no one else. French-born Jean Isidore de Sauveterre is also the son of two ambassadors, one Catalan and one Parisian. His four half brothers have been told to cure him of his homosexuality. Both teens have lost a parent in a London car bombing.

Declan and Isidore meet at the beginning of their senior year at a private academy in the United States. Declan is immediately smitten with Isidore and becomes his knight in shining armor. Isidore wants to keep what is left of his sanity and needs Declan's love to do it. One is beaten, one is drugged, one is nearly raped, one has been raped. They are harassed by professors and police, and have fights at school, but none of it compares to running for their lives. When the headmaster's popular son attempts suicide and someone tries to assassinate Declan's mother, they are thrown headlong into chaos, betrayal, conspiracy, allegations of sexual coercion, even murder. And one of them carries a secret that may get them killed.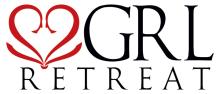 This journal is friends only. This entry was originally posted at http://reviews-and-ramblings.dreamwidth.org/4651506.html. If you are not friends on this journal, Please comment there using OpenID.