Starting from June 1, 2015, I will daily feature authors attending the three conventions I will join, Euro Pride in Munich (July), UK Meet in Bristol (September) and GRL in San Diego (October).


For the GRL in San Diego, October 15-18, 2015, today author is Kim Fielding: Kim Fielding lives in California and travels as often as she can manage. A professor by day, at night she rushes into a phonebooth to change into her author costume (which involves comfy clothes instead of Spandex and is, sadly, lacking a cape). Her superpowers include the ability to write nearly anywhere, often while simultaneously doling out homework assistance to her children. Her favorite word to describe herself is "eclectic" and she finally got that third tattoo.

All royalties from her novels Stasis, Flux and Equipoise are donated to Doctors Without Borders.

Further Readings:

Astounding! by Kim Fielding
Paperback: 210 pages
Publisher: Dreamspinner Press (June 26, 2015)
Language: English
ISBN-10: 1634762207
ISBN-13: 978-1634762205
Amazon: Astounding!
Amazon Kindle: Astounding!

Carter Evans is founder and editor-in-chief of Astounding!―a formerly popular spec fiction magazine currently in its death throes. Not only can he do nothing to save it, but stuck in a rathole apartment with few interpersonal connections, he can't seem to do much to rescue his future either. And certainly all the booze isn't helping. He snaps when he receives yet another terrible story submission from the mysterious writer J. Harper―and in a drunken haze, Carter sends Harper a rejection letter he soon regrets.

J. Harper turns out to be John Harper, a sweet man who resembles a '50s movie star and claims to be an extraterrestrial. Despite John's delusions, Carter's apology quickly turns into something more as the two lonely men find a powerful connection. Inexplicably drawn to John, Carter invites him along on a road trip. But as they travel, Carter is in for some big surprises, some major heartbreak… and just maybe the promise of a good future after all.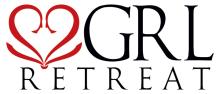 This journal is friends only. This entry was originally posted at http://reviews-and-ramblings.dreamwidth.org/4652769.html. If you are not friends on this journal, Please comment there using OpenID.