Starting from June 1, 2015, I will daily feature authors attending the three conventions I will join, Euro Pride in Munich (July), UK Meet in Bristol (September) and GRL in San Diego (October).


For the GRL in San Diego, October 15-18, 2015, today author is J.H. Knight: J.H. Knight has been writing love stories since the second grade. When she's not catering to the whims of her imaginary friends (whom she sometimes refers to as "characters"), she's usually found driving her four children all over the planet, working on a school project, or saying things like "Not until your homework is done!"

A Pacific Northwest native, she loves the outdoors in every season whether she's in the city, in the mountains, or building sloppy sandcastles with her kids on the beach. On her best days, she's cuddled up with a good book, and on her worst days she's tearing her hair out as she tries to decide if her sentence needs a comma or a semi-colon. She gratefully bows down in awe of editors, since she usually gets it wrong.

Further Readings:

The Last Thing He Needs by J. H. Knight
Paperback: 220 pages
Publisher: Dreamspinner Press (July 28, 2014)
Language: English
ISBN-10: 1627988599
ISBN-13: 978-1627988599
Amazon: The Last Thing He Needs
Amazon Kindle: The Last Thing He Needs

Tommy O'Shea is raising his seven younger brothers and sisters without any help from his drug abusing father and stepmother. Since he was fifteen years old, he's managed to keep the children fed and out of foster care. It takes up every ounce of his energy and the last thing he needs is romance complicating his life further.

Rookie cop Bobby McAlister doesn't belong in Tommy's harsh world, but Tommy can't push him out. As their unlikely friendship turns into a tentative relationship, they weather the daily storm of Tommy's life with a lot of laughs and more than a few arguments.

Tommy isn't used to trusting outsiders, and he's never asked for help in his life. But when a tragedy strikes the O'Shea family and threatens everything he's fought for, he'll have to learn to do both to recover from the brutal hit.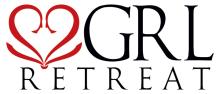 This journal is friends only. This entry was originally posted at http://reviews-and-ramblings.dreamwidth.org/4653914.html. If you are not friends on this journal, Please comment there using OpenID.