Starting from June 1, 2015, I will daily feature authors attending the three conventions I will join, Euro Pride in Munich (July), UK Meet in Bristol (September) and GRL in San Diego (October).


For the GRL in San Diego, October 15-18, 2015, today author is Jacob Z. Flores: Jacob Z. Flores lives a double life. During the day, he is a respected college English professor and mid-level administrator. At night and during his summer vacation, he loosens the tie and tosses aside the trendy sports coat to write man on man fiction, where the hard ass assessor of freshmen level composition turns his attention to the firm posteriors and other rigid appendages of the characters in his fictional world.

Summers in Provincetown, Massachusetts, provide Jacob with inspiration for his fiction. The abundance of barely clothed man flesh and daily debauchery stimulates his personal muse. When he isn't stroking the keyboard, Jacob spends time with his daughter. They both represent a bright blue blip in an otherwise predominantly red swath in south Texas.

Further Readings:

Spell Bound (The Warlock Brothers of Havenbridge Book 1) by Jacob Z. Flores
Paperback: 216 pages
Publisher: Dreamspinner Press (May 27, 2015)
Language: English
ISBN-10: 1634761235
ISBN-13: 978-1634761239
Amazon: Spell Bound (The Warlock Brothers of Havenbridge Book 1)
Amazon Kindle: Spell Bound (The Warlock Brothers of Havenbridge Book 1)

The Warlock Brothers of Havenbridge: Book One

Mason Blackmoor just can't compete with his brothers, much less his father. They represent the epitome of black magic, strong, dark, and wicked, and though Mason tries to live up to his respected lineage, most of the spells he casts go awry. To make matters worse, his active power has yet to kick in. While his brothers wield lightning and harness the cold, Mason sits on the sidelines, waiting for the moment when he can finally enter the magical game.

When a dead body is discovered on the football field of his high school, Mason meets Drake Carpenter, the new kid in town. Drake's confident demeanor and quick wit rub Mason the wrong way. Drake is far too self-assured for someone without an ounce of magical blood in his body, and Mason aims to teach him a lesson―like turn him into a roach. And if he's lucky, maybe this time Mason won't be the one turned into an insect.

Not surprisingly, the dislike is mutual, and Drake does nothing to dispel Mason's suspicion that the sexy boy with a southern drawl is somehow connected to the murder.

If only Mason didn't find himself inexplicably spell bound whenever they are together, they might actually find out what danger hides in the shadows.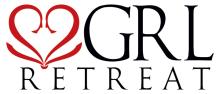 This journal is friends only. This entry was originally posted at http://reviews-and-ramblings.dreamwidth.org/4655454.html. If you are not friends on this journal, Please comment there using OpenID.