Starting from June 1, 2015, I will daily feature authors attending the three conventions I will join, Euro Pride in Munich (July), UK Meet in Bristol (September) and GRL in San Diego (October).


For the GRL in San Diego, October 15-18, 2015, today author is W.S. Long: A military brat, who joined the military himself, W.S. Long now practices law during the day, but at night reads and writes male-male romance. When he's not writing, W.S. Long travels and dreams of traveling far off distant lands with his mild-mannered college professor husband.

Everyone should have a little romance in his or her life.

Further Readings:

The Nephilim's Promise by W.S. Long
Publisher: JMS Books LLC (April 12, 2015)
Amazon Kindle: The Nephilim's Promise

Eli is immortal. Almost immortal, anyway. His father is an archangel he never knew, while his mother was a human. When another angel asks him to save a human male in Ancient Egypt, his life is forever changed.

When Micha comes into his life, Eli is no longer alone, but Micha's untimely death leads Eli to search for his eternal love through reincarnations of Micha over the centuries. Based on a medium's tip, Eli finds Joshua Milbanks, eighteen years old and homeless, kicked out of foster home because he is gay.

When Eli saves Joshua from a bullet, Joshua doesn't know what to think, but he cannot deny he is drawn to Eli. Is Joshua Micha reincarnated? Or will Eli continue to be lonely without his eternal love?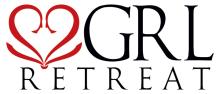 This journal is friends only. This entry was originally posted at http://reviews-and-ramblings.dreamwidth.org/4656391.html. If you are not friends on this journal, Please comment there using OpenID.