Starting from June 1, 2015, I will daily feature authors attending the three conventions I will join, Euro Pride in Munich (July), UK Meet in Bristol (September) and GRL in San Diego (October).


For the GRL in San Diego, October 15-18, 2015, today author is Jessica Freely: Jessica Freely can't resist a wounded hero. As a reader and a writer, her favorite stories are of soul mates finding redemption in each other's arms. Married to the love of her life in a beautiful relationship based on mutual goofiness, Jessica also warps minds as an instructor in Seton Hill University's Writing Popular Fiction MFA program. Her dog, Ruthie, doesn't seem to care that Jessica's an award-winning and best-selling author in multiple genres. She just wants to play tug of war with Jessica's pages.

Further Readings:

True Nature by Jessica Freely
Publisher: Loose Id LLC (April 22, 2014)
Amazon Kindle: True Nature

Lake Clearwater--conservation officer and water spirit--has just been appointed guardian of Gem Pond by The Powers That Be. It's the first time in eight years he's had a real home and he's determined to protect it, even if that means hiding his attraction to his sexy new partner, Forrest Oakwood.

Forrest is a native of the Gem Pond area and the guardian of its trees. He knows the land and its people are a crucial lynchpin in the natural order. He also knows that if he comes out, his boss in the DNR, Sgt. Dennison, will find an excuse to fire him. But ignoring his true nature was a lot easier before Lake Clearwater showed up. The man's a walking, talking wet dream.

Meanwhile, local residents--human and animal alike--conspire to bring Lake and Forrest together. The land needs its guardians united and at their full power. Dennison wants to cut down the trees to make room for water slides and tennis courts. If Forrest and Lake don't embrace their passion for each other, they'll be unable to stop him and that would be a disaster, not just for Gem Pond but for the entire natural world.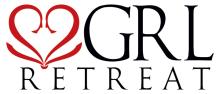 This journal is friends only. This entry was originally posted at http://reviews-and-ramblings.dreamwidth.org/4657897.html. If you are not friends on this journal, Please comment there using OpenID.