Starting from June 1, 2015, I will daily feature authors attending the three conventions I will join, Euro Pride in Munich (July), UK Meet in Bristol (September) and GRL in San Diego (October).


For the GRL in San Diego, October 15-18, 2015, today author is Tempeste O'Riley: Tempeste O'Riley is an out and proud omnisexual / bi-woman whose best friend growing up had the courage to do what she couldn't–defy the hate and come out. He has been her hero ever since.

Though new to writing M/M, she has done many things in her life, though writing has always drawn her back–no matter what else life has thrown her way. She counts her friends, family, and Muse as her greatest blessings in life. She lives in Wisconsin with her children, reading, writing, and enjoying life.

Tempe is also a proud member of Romance Writers of America® and Rainbow Romance Writers.

Further Readings:

Caged Sanctuary by Tempeste O'Riley
Paperback: 204 pages
Publisher: Dreamspinner Press (December 29, 2014)
Language: English
ISBN-10: 1632166127
ISBN-13: 978-1632166128
Amazon: Caged Sanctuary
Amazon Kindle: Caged Sanctuary

Kaden Thorn, a dental surgeon who lives a quiet life, has no hope of finding the love he craves. A vicious gay bashing cost him the use of his legs and confined him to a wheelchair. He has given up hope of finding a Dom or even a nonkink partner to love him. When his best friend practically forces him to attend a dinner party, the last thing he expects is a strong Dom who can see beyond his wheels.

Deacon James is an architect and a demanding Dom, but he has spent the past couple of years without a sub or partner. When an employee invites him to a dinner party to meet his girlfriend, Deacon smells a setup but agrees anyway. He prides himself on being an excellent judge of character, and when he meets the younger dentist, he sees past the chair and finds a sweet submissive man who more than piques his interest.

Kade's fears and demons continue to haunt him, challenging Deacon to use everything he's learned as a Dom to earn Kade's trust and submission. Deacon's determined, though, willing to battle all of it to have Kade by his side and at his feet.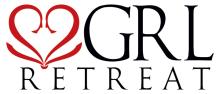 This journal is friends only. This entry was originally posted at http://reviews-and-ramblings.dreamwidth.org/4658710.html. If you are not friends on this journal, Please comment there using OpenID.