Starting from June 1, 2015, I will daily feature authors attending the three conventions I will join, Euro Pride in Munich (July), UK Meet in Bristol (September) and GRL in San Diego (October).


For the GRL in San Diego, October 15-18, 2015, today author is Amelia C. Gormley: Amelia C. Gormley may seem like anyone else. But the truth is she sings in the shower, dances doing laundry, and writes blisteringly hot m/m erotic romance while her five year old is napping. When she's not writing, Amelia single-handedly juggles her husband, her son, their home, and the obstacles of life by turning into a everyday superhero. And that, she supposes, is just like anyone else. Her Impulse Trilogy is available in ebook and paperback through Amazon, Smashwords, and other retailers.

Further Readings:

Juggernaut by Amelia C. Gormley
Paperback: 320 pages
Publisher: Riptide Publishing (August 10, 2015)
Language: English
ISBN-10: 1626492832
ISBN-13: 978-1626492837
Amazon: Juggernaut

They helped destroy the world. Now they have to survive the new one.

For rentboy Nico Fernández, it's a simple job: seduce a presidential advisor to help cement approval to launch Project Juggernaut. He's done similar work for General Logan McClosky before, and manipulating people for his favorite client beats the hell out of being trafficked for slave wages in some corporate brothel.

Zach Houtman feels called to work with the most vulnerable outcasts of society. But his father, the Reverend Maurice Houtman, insists that Zach work for him instead as he runs for Senate. Zach reluctantly agrees, but is horrified to see his father leaving behind Christ's mandate of love and mercy to preach malicious zealotry and violence instead. Zach even starts to suspect his father is working with fundamentalist terrorists.

When Project Juggernaut accidentally unleashes a deadly plague that claims billions of lives, Nico and Zach are thrown together, each bearing a burden of guilt. With only each other for safety and solace, they must make their way through a new world, one where the handful of people left alive are willing to do anything-and kill anyone-to survive.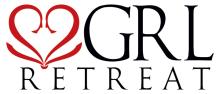 This journal is friends only. This entry was originally posted at http://reviews-and-ramblings.dreamwidth.org/4660179.html. If you are not friends on this journal, Please comment there using OpenID.