Starting from June 1, 2015, I will daily feature authors attending the three conventions I will join, Euro Pride in Munich (July), UK Meet in Bristol (September) and GRL in San Diego (October).


For the UK Meet in Bristol, September 11-13, 2015, today author is Morticia Knight (Morticia Knight will join also GRL in San Diego): M/M Erotic Romance author Morticia Knight enjoys hot stories of men loving men forever after. They can be men in uniform, Doms and subs, rock stars or bikers - but they're all searching for the one (or two!) who was meant only for them.

When not indulging in her passion for books, she loves the outdoors, film and music. Once upon a time she was the singer in an indie rock band that toured the West Coast and charted on U.S. college radio. She is currently working on more installments of Sin City Uniforms and The Hampton Road Club, as well as the follow-up to Bryan and Aubrey's story from Rockin' the Alternative.

Further Readings:

Held Hostage (Sin City Uniforms) by Morticia Knight
Series: Sin City Uniforms
Paperback: 198 pages
Publisher: Pride Publishing (July 4, 2015)
Language: English
ISBN-10: 1784306509
ISBN-13: 978-1784306502
Amazon: Held Hostage (Sin City Uniforms)
Amazon Kindle: Held Hostage (Sin City Uniforms)

SWAT officer Cole can handle just about anything, until he rescues Brett—a man who makes him question all he's ever believed about love. As a member of the Las Vegas Police Department's SWAT team, Cole has seen his fair share of danger, but he's never taken a chance on love. He's willing to have some fun when the mood strikes him, but he's married to the job. Called in on a hostage situation, Cole is prepared for anything and everything… Except for the brave and beautiful Brett. Brett has been burned before, most recently by Officer Parker McLean. He's hoping to settle down in Vegas, perhaps find someone he can build a life with. The last thing Brett's looking for is another man in uniform, but when he meets Cole, there's an attraction that can't be denied. He doesn't expect to fall for the chiseled alpha, though. What begins as nothing more than two people experiencing a great night together spirals into something far deeper. But will Brett be able to handle the stress that comes with having a lover who constantly puts his life in jeopardy? And can Cole risk his heart on an everyday hero, or will the job he knows so well remain his top priority?


&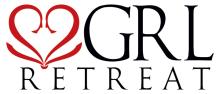 This journal is friends only. This entry was originally posted at http://reviews-and-ramblings.dreamwidth.org/4661087.html. If you are not friends on this journal, Please comment there using OpenID.