Starting from June 1, 2015, I will daily feature authors attending the three conventions I will join, Euro Pride in Munich (July), UK Meet in Bristol (September) and GRL in San Diego (October).


For the GRL in San Diego, October 15-18, 2015, today author is Cat Grant: Two-time EPIC Award winner Cat Grant lives by the ocean in beautiful Monterey, California with one persnickety feline and way too many books and DVDs. You can usually find her listening to Dan Savage's podcast, hiding behind her couch while The Walking Dead's on, or - most likely - writing while listening (and singing along - badly!) to Verdi or Wagner on her earbuds.

Contemporaries get her creative juices flowing - featuring alpha male Marines and Navy SEALs, MMA fighters, hot musicians (rock stars and classical violinists), a transgender dominatrix (in BREAKING FREE, winner of the 2014 Rainbow Award for LGBT erotica), and a six-book series spanning thirty years, two generations and three genres (menage, m/m and new adult).

She's currently working on the second book in her Courtlands: The Next Generation series, titled, RITES OF PASSAGE.

Coming later this year/early next yead: another Bannon's Gym novel (more hot MMA fighters!) and a possible departure from my strict diet of contemporaries - a journey across a future dystopian/post-apocalyptic America featuring an interracial lead couple (one of whom is military). Expect some Walking Dead-type riffs, though I don't think I'll add zombies to the mix. Living humans are a lot scarier.

Further Readings:

The Only One Who Cares: M/M, Military, Navy SEALs, Gay Romance, series by Cat Grant
Publisher: Cat Grant Books (February 2, 2015)
Amazon Kindle: The Only One Who Cares: M/M, Military, Navy SEALs, Gay Romance, series

Committed couple David Flint and Josh Walker are long past the injuries, separation, and chain-of-command issues that plagued their early years together as Navy SEALs. Now, with David embarking on a new career as a therapist, the future looms bright and promising…

Until Josh, now recovered from the post-traumatic stress that kept him sidelined for two years, goes back to active duty. David dreads the long weeks of sleepless nights and radio silence ahead—and wonders if Josh is really as recovered as he claims to be.

Counseling other traumatized vets fills David's days and helps him find a new purpose, but it's his act of kindness to a homeless teenager that may end up changing everything, for him and for Josh.

(Previously published in the Unconditional Surrender: An M/M Military Bundle anthology.)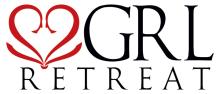 This journal is friends only. This entry was originally posted at http://reviews-and-ramblings.dreamwidth.org/4662804.html. If you are not friends on this journal, Please comment there using OpenID.