Starting from June 1, 2015, I will daily feature authors attending the three conventions I will join, Euro Pride in Munich (July), UK Meet in Bristol (September) and GRL in San Diego (October).


For the GRL in San Diego, October 15-18, 2015, today author is Carter Quinn: Carter Quinn was born and raised in a very small Western Kansas town where cattle vastly outnumber humans. In the 90s he read enough depressing gay fiction to give up on it. He discovered M/M in 2010 and started writing again. Now he's told Corporate America to kiss his books. Carter lives in the Denver area, near his beloved Colorado Avalanche.

Further Readings:

Into the Light (Avery Book 2) by Carter Quinn
Publisher: Carter Quinn Books (May 26, 2015)
Amazon Kindle: Into the Light (Avery Book 2)

Avery spent years in the blackness, fighting memories of abuse and feelings of self-loathing. His only sanctuary used to be his brother Sam, but after two years of intensive therapy and a long-term relationship with Noah, his world is a much brighter place.

Things have changed in the year and a half since Avery and Noah confessed their love for each other. Noah's mother and brother have moved East. Sam and Kira are married. And Avery and Noah are moving in together at long last. Family dynamics strain in uncomfortable new ways, especially when Avery's past reappears.

What will this mean for Avery's recovery? Will he surrender to the Blackness or is he strong enough to continue his journey Into the Light?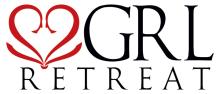 This journal is friends only. This entry was originally posted at http://reviews-and-ramblings.dreamwidth.org/4664150.html. If you are not friends on this journal, Please comment there using OpenID.