Starting from June 1, 2015, I will daily feature authors attending the three conventions I will join, Euro Pride in Munich (July), UK Meet in Bristol (September) and GRL in San Diego (October).


For the GRL in San Diego, October 15-18, 2015, today author is Jordan L. Hawk: Jordan L. Hawk grew up in the wilds of North Carolina, where she was raised on stories of haints and mountain magic by her bootlegging granny and single mother. After using a silver knife in the light of a full moon to summon her true love, she turned her talents to spinning tales. She weaves together couples who need to fall in love, then throws in some evil sorcerers and undead just to make sure they want it bad enough. In Jordan's world, love might conquer all, but it just as easily could end up in the grave.

Further Readings:

Dangerous Spirits by Jordan L. Hawk
Publication Date: September 15, 2015
Amazon Kindle: Dangerous Spirits

Book 2 in the Spirits Series
Previous Book: Restless Spirits

After the events of Reyhome Castle, Henry Strauss expected the Psychical Society to embrace his application of science to the study of hauntings. Instead, the society humiliates and blacklists him. His confidence shaken, he can't bring himself to admit the truth to his lover, the handsome medium Vincent Night.

Vincent's new life in Baltimore with Henry is disrupted when a friend from the past asks for help with a haunting. In the remote town of Devil's Walk, old ties and new lies threaten to tear the lovers apart, if a fiery spirit bent on vengeance doesn't put an end to them first.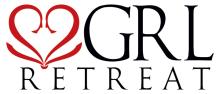 This journal is friends only. This entry was originally posted at http://reviews-and-ramblings.dreamwidth.org/4665409.html. If you are not friends on this journal, Please comment there using OpenID.