Starting from June 1, 2015, I will daily feature authors attending the three conventions I will join, Euro Pride in Munich (July), UK Meet in Bristol (September) and GRL in San Diego (October).


For the GRL in San Diego, October 15-18, 2015, today author is Pat Henshaw. Moreover I'm hosting the Blog Tour for Redesigning Max.

"Hi! I'm originally from Nebraska and have lived all over the U. S., landing here in Northern California. Now retired, I've held a number of jobs including theatrical costuming for the Alley Theatre in Houston, public relations for radio and television at WETA in D. C., and teaching English composition at a junior college in California.

Redesigning Max, the second of the Foothills Pride novellas, revolves around the unlikely pair of interior designer and architect Fredi Zimmer and the CEO of an outdoors equipment store and wildlife guide Max Greene. When he hires Fredi to redesign and update his Sierra Mountain mountain cabin, Max finds his life and heart undergoing a makeover too.

Not everyone in the small Stone Acres, California, community is as excited about Max and Fredi getting together as the guys are. Because Max's been in the closet so long, he not only has to convince his friends that he's gay but he also has to convince Fredi, who keeps getting mixed signals from him."

1) What are your ambitions for your writing career?

"I'm one of those lucky authors who's already fulfilled her ambition for her writing career in a number of different ways. I've been a reviewer (books, movies, etc.) at the Houston Post and Houston Chronicle newspapers. I've also reviewed for Publishers Weekly and Booklist as well as All About Romance and The Romance Reviews. I've written a mystery book review column for the Washington Times newspaper, and written feature stories for a number of outlets including Gannett News Service. In other words, I've had a satisfying writing career for my entire adult life. Being an author is frosting on the cake. In the future, I hope Dreamspinner Press keeps publishing my books."

2) How many published books do you have? Can you tell us something about them?

"Redesigning Max is the second in the Foothills Pride novella series. My first book was What's in a Name? It's the story of Jimmy Patterson who is dumped by his boyfriend on Jimmy's birthday bash at a gay bar. The owner of the bar, who's been chatting up Jimmy for several months, is infuriated and takes Jimmy home when he's abandoned at the bar. Jimmy enjoys the company of the bartender/owner, but doesn't know what to call him since the bartender wears a name badge with a different name on it every night. Jokingly they make a seven-day wager after Jimmy falls in love with the bartender's motorcycle: If Jimmy guesses the bartender's real name, the bartender will teach him how to ride a bike. If he fails to guess the correct name, Jimmy owes the bartender a toe-curling kiss. And so the games begin."

3) Give us an insight into your main character. What does he do that is so special?

"Award-winning architect and interior designer, Fredi Zimmer, the viewpoint character, recently moved to Stone Acres, California, from the San Francisco Bay Area to be closer to his good friends, Jimmy and Felicity who are prominent in the first Foothills Pride novella. He works with recent Silicon Valley millionaires and multi-millionaires who are building vacation homes in the Sierra Foothills. He's out-and-proud and is a clothes horse, dressing in the most avant guard fashions. He's been all over the world, but likes the Sierras because they are close to what some people have called the Gay Capital of the World and because he's also close to nature and his hobby of bird watching."

4) What are you working on at the moment? What's it about?

"I'm currently writing the fourth in the Foothills Pride series, When Adam Fell, which revolves around renowned celebrity chef Adam de Leon, who appeared in the first two Foothills Pride novellas. In this book Adam is shocked when his high school boyfriend and first sous chef, Justin Fairbanks, returns after Adam kicked him out when Justin became addicted to drugs. Justin says he's changed. But is Adam willing to give him a chance to prove it? And if he is, will Adam open his heart to Justin again?"

5) Do you aim for a set amount of words/pages per day?

"No. I just write. Some days it's harder than others to get what needs to be written down on the page. Sometimes it all flows with minor editing needed. But occasionally the words need to be laid gently in each sentence, and that takes time. If I had a rigid number of words or pages, I'd set up myself for frustration."


Redesigning Max (Foothills Pride Stories 2) by Pat Henshaw
Publisher: Dreamspinner Press; 1 edition (July 29, 2015)
Amazon Kindle: Redesigning Max (Foothills Pride Stories 2)

Renowned interior designer Fredi Zimmer is surprised when outdoorsman Max Greene, owner of Greene's Hunting and Fishing, hires him to remodel his rustic cabin in the Sierra Nevada foothills. Fredi is an out and proud Metro male whose contact with the outdoors is from his car to the doorway of the million-dollar homes' he remodels, and Max is just too hunky gorgeous for words.
When Max starts coming on to Fredi, the designer can't imagine why. But he's game to put a little spice into Max's life, even if it's just in the colors and fixtures he'll use to turn Max's dilapidated rustic cabin into a showplace. Who can blame a guy for adding a little sensual pleasure as he retools Max's life visually?
Max, for his part, is grateful when Fredi takes him in hand, both metaphorically and literally. Coming out, he finds is the most exciting and wonderful time of his life, despite the conservative former friends who want to stop his slide into hell.

Excerpt:

By the time we got to the Rock Bottom Cafe, I felt like I'd bottomed out. I was hungry, tired, and feeling the first twinges of a headache.
Max hadn't exaggerated about how much I'd hate the Rock Bottom's decor. It was the worst of rural cafe: hellacious plastic flowers, grotesque plastic-covered booths, peeling gangrene-painted beadboard walls, pockmarked linoleum floor, and faded food-stained menus. It made the cabin look almost palatial, except it didn't smell as bad.
As Max slid into one side of a booth and I into the other, he said, "Food's great here. Okay?"
I glared at him, but I had to admit the odors coming from the kitchen wove seductively around us.
After we'd ordered and had gotten glasses of iced tea, which I liberally dosed with artificial sweetener, Max leaned back in his side of the booth and blew out a little breath.
"So guess here's what you need to know about me." He was looking at the tabletop. "I was an only kid when my folks died. Raised by my aunt and uncle with their four boys. I was the youngest and nobody cared what I thought, so I don't talk much."
Oh dear. I wasn't sure which of those statements I should answer, if any. My heart bled for the beautiful man in front of me who would give me a raging hard-on if I let my libido take control.
His words and lack of self-pity made me want to create a unique space where he'd feel completely at home and that would soothe him when he needed it. I probably wouldn't end up his BFF or someone he could unbend with, but I could create a warm cocoon to shelter and coddle the man or let him entertain his friends comfortably.
The image of the young Max feeling like an outsider when he was thrust on his uncaring aunt and uncle to raise was banished by the waitress who put lunch in front of us.
"Oh. My. God!" I nearly drooled into the chili and homemade bread as I tasted them. "This is incredible."
"What'd I tell you?" Max gloated. "Said you shouldn't be put off by the decor. Some of us are more than our decor."
I spooned up a couple of bites, then looked at Max. "You really do think I'm a snob, don't you?"
Why was it so easy to get him to blush? I hadn't a clue, but his quick, mercurial red cheeks had me intrigued.
"No, no, I don't think you're a snob," he protested. "I mean, you're just so…." He waved a couple of fingers at me, but kept his elbows on the table as if protecting his bowl of chili.
"I'm so what?"
Max shrugged. "I don't know. Beautiful. And fancy," he added, ducking his head over his bowl.
Ah, I understood now. Max was intimidated by my suit.
"Look, you came to get me in the coffee shop. I was dressed to take a rich lady through her house later this afternoon. I can work in jeans and a T-shirt"—did Max think I wore suits every day?—"or anything I want. Pajamas even. You just caught me on a suit day." Which, I didn't add, was too often for even my overblown sense of style.
Now Max was staring at me.
"Yeah, right. You wear jeans," he scoffed, but looked interested, intrigued.
I shrugged. "Okay, not when I'm with a client. At home I'm way more casual." I might have sounded a tad defensive.
"Yeah, right," Max muttered with a grin.
I left it lying there. It wasn't worth fighting about. But it bothered me that he saw such a divide between us. I was just a man, wasn't I? Just like him, right? What was he going on about? Sheesh.




About the author: Pat Henshaw, author of the Foothills Pride series, was born in Nebraska but promptly left the cold and snow after college, living at various times in Texas, Colorado, Northern Virginia, and Northern California. Pat has visited Mexico, Canada, Europe, Nicaragua, Thailand, and Egypt, and regularly travels to Rome, Italy, and Eugene, Oregon, to see family.

Now retired, Pat has taught English composition at the junior college level; written book reviews for newspapers, magazines, and websites; helped students find information as a librarian; and promoted PBS television programs.

Pat has raised two incredible daughters who daily amaze everyone with their power and compassion. Pat's supported by a husband who keeps her grounded in reality when she threatens to drift away writing fiction.

Where to find the author:
Facebook: https://www.facebook.com/pat.henshaw.10
Goodreads: https://www.goodreads.com/author/show/6998437.Patois
Book website: http://whatsinanamenovella.blogspot.com
Website: http://patbooked.blogspot.com
E-mail: whatsinanamenovella@comcast.net
Tumblr: http://phenshaw.tumblr.com/
Twitter: @phenshaw
Goodreads Link: https://www.goodreads.com/book/show/25824113-redesigning-max?ac=1




Tour Dates & Stops:
29-Jul Bike Book Reviews, Rainbow Gold Reviews, Hearts on Fire
30-Jul Nephylim, Bayou Book Junkie
31-Jul Parker Williams
3-Aug Mikky's World of Books, Prism Book Alliance
4-Aug Velvet Panic, Elisa - My Reviews and Ramblings
5-Aug Happily Ever Chapter, Jessie G. Books
6-Aug Vampires, Werewolves, and Fairies, Oh My, Scattered Thoughts & Rogue Words
7-Aug Inked Rainbow Reads, MM Good Book Reviews
10-Aug Molly Lolly
11-Aug The Novel Approach, Divine Magazine

Rafflecopter Prize: One of three $10 Starbucks Gift Cards
Rafflecopter Code:
a Rafflecopter giveaway


&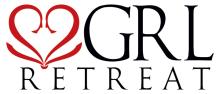 This journal is friends only. This entry was originally posted at http://reviews-and-ramblings.dreamwidth.org/4666778.html. If you are not friends on this journal, Please comment there using OpenID.