Starting from June 1, 2015, I will daily feature authors attending the three conventions I will join, Euro Pride in Munich (July), UK Meet in Bristol (September) and GRL in San Diego (October).


For the UK Meet in Bristol, September 11-13, 2015, today author is Rhys Ford (Rhys Ford will also attend GRL in San Diego): Rhys Ford was born and raised in Hawai'i then wandered off to see the world. After chewing through a pile of books, a lot of odd food, and a stray boyfriend or two, Rhys eventually landed in San Diego, which is a very nice place but seriously needs more rain.

Rhys admits to sharing the house with three cats of varying degrees of black fur and a ginger cairn terrorist. Rhys is also enslaved to the upkeep a 1979 Pontiac Firebird, a Toshiba laptop, and an overworked red coffee maker.

Further Readings:

Ink and Shadows by Rhys Ford
Paperback: 304 pages
Publisher: DSP Publications (July 7, 2015)
Language: English
ISBN-10: 1634760166
ISBN-13: 978-1634760164
Amazon: Ink and Shadows
Amazon Kindle: Ink and Shadows

Book One of Ink and Shadows

Kismet Andreas lives in fear of the shadows.

For the young tattoo artist, the shadows hold more than darkness. He is certain of his insanity because the dark holds creatures and crawling things only he can see―monsters who hunt out the weak to eat their minds and souls, leaving behind only empty husks and despair.

And if there's one thing Kismet fears more than being hunted―it's the madness left in its wake.

The shadowy Veil is Mal's home. As Pestilence, he is the youngest―and most inexperienced―of the Four Horsemen of the Apocalypse, immortal manifestations resurrected to serve―and cull―mankind. Invisible to all but the dead and insane, the Four exist between the Veil and the mortal world, bound to their nearly eternal fate. Feared by other immortals, the Horsemen live in near solitude but Mal longs to know more than Death, War and Famine.

Mal longs to be… more human. To interact with someone other than lunatics or the deceased.

When Kismet rescues Mal from a shadowy attack, Pestilence is suddenly thrust into a vicious war―where mankind is the prize, and the only one who has faith in Mal is the human the other Horsemen believe is destined to die.


&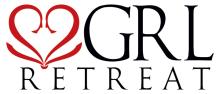 This journal is friends only. This entry was originally posted at http://reviews-and-ramblings.dreamwidth.org/4668792.html. If you are not friends on this journal, Please comment there using OpenID.