Starting from June 1, 2015, I will daily feature authors attending the three conventions I will join, Euro Pride in Munich (July), UK Meet in Bristol (September) and GRL in San Diego (October).


For the GRL in San Diego, October 15-18, 2015, today author is Wendy Rathbone: Wendy Rathbone has had dozens of stories published in anthologies such as: Hot Blood, Writers of the Future (second place,) Bending the Landscape, Mutation Nation, A Darke Phantastique, and more. The book "Dreams of Decadence Presents: Wendy Rathbone and Tippi Blevins" contains a large collection of her vampire stories and poems. Over 500 of her poems have been published in various anthologies and magazines. She won first place in the Anamnesis Press poetry chapbook contest with her book "Scrying the River Styx." Her poems have been nominated for the Science Fiction Poetry Association's Rhysling award at least a dozen times. She lives in Yucca Valley, CA with her partner of 32 years, Della Van Hise.

Further Readings:

Turn Left at November by Wendy Rathbone
Paperback: 76 pages
Publisher: Eldritch Press; 1st. edition (February 20, 2015)
Language: English
ISBN-10: 0692393250
ISBN-13: 978-0692393253
Amazon: Turn Left at November

Celebrated poet and author Wendy Rathbone brings her considerable talent to bear once again in her moving poetry collection, "Turn Left at November," moving through the golden season in many guises. Lost in the wonder of the "Night Servant, balancing the un-dusted moon," wandering under the moonlit skies, or basking in the glow of "your jewel-lined way" in the "House of the Wind."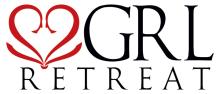 This journal is friends only. This entry was originally posted at http://reviews-and-ramblings.dreamwidth.org/4669097.html. If you are not friends on this journal, Please comment there using OpenID.