Starting from June 1, 2015, I will daily feature authors attending the three conventions I will join, Euro Pride in Munich (July), UK Meet in Bristol (September) and GRL in San Diego (October).


For the GRL in San Diego, October 15-18, 2015, today author is Katey Hawthorne: Katey Hawthorne is an avid reader and writer of superpowered romance, even though the only degree she holds is in the history of art. (Or, possibly, because the only degree she holds is in the history of art.) Originally from the Appalachian foothills of West Virginia, she currently lives in Ohio. In her spare time she enjoys comic books, B-movies, loud music, Epiphones, and Bushmills.

Further Readings:

Fairy Compacts: The Trilogy by Katey Hawthorne
Publication Date: March 24, 2015
Amazon Kindle: Fairy Compacts: The Trilogy

Aeron stepped through the tear in the worldfabric to meet his destiny at last. Instead, he found a shy young forest-priest with halting speech and a ridiculous smile—who claimed to know absolutely nothing about why his voice had been stuck in Aeron's head for decades. Not to mention why they both have the strange feeling they've been bound, somehow, for a very long time.

Tammas tries his hardest to unravel this riddle—and not to be too pleased by Aeron's presence. That voice in his head was his only friend for long years, and Aeron's magic both complements and augments his own in the most beautiful ways. But just as their affection for each other is deepening, they discover the origin of the bond is darker than either of them imagined.

In this omnibus edition of all three Fairy Compacts novellas, follow the adventures of the earnest, mendicant mortal Tam and the snarky, winged fairy Aeron. Together, they navigate their growing affection and the sins of their parents in The Dangers of Fairy Compacts; investigate fae court intrigue and the unsettling practice of thralldom in Life as a Fairy Thrall; and face their own greatest fears and mortal prejudices to fight for their home in Fairy Bound.

Life as a Fairy Thrall and Fairy Bound contain beautiful illustrations by Ruxandra Lache. This book contains explicit m/m scenes and is not suitable for those under 18.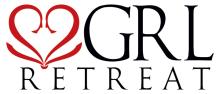 This journal is friends only. This entry was originally posted at http://reviews-and-ramblings.dreamwidth.org/4670072.html. If you are not friends on this journal, Please comment there using OpenID.