Starting from June 1, 2015, I will daily feature authors attending the three conventions I will join, Euro Pride in Munich (July), UK Meet in Bristol (September) and GRL in San Diego (October).


For the GRL in San Diego, October 15-18, 2015, today author is Lissa Kasey aka Sam Kadence: Lissa Kasey lives in St. Paul, MN, has a Bachelor's Degree in Creative Writing, and collects Asian Ball Joint Dolls who look like her characters. She has three cats who enjoy waking her up an hour before her alarm every morning and sitting on her lap to help her write. She can often be found at Anime Conventions masquerading as random characters when she's not writing about boy romance.

Further Readings:

Reclamation: A Dominion Novel by Lissa Kasey
Series: Dominion
Paperback: 326 pages
Publisher: CreateSpace Independent Publishing Platform; second edition (May 27, 2015)
Language: English
ISBN-10: 1512376450
ISBN-13: 978-1512376456
Amazon: Reclamation: A Dominion Novel
Amazon Kindle: Reclamation: A Dominion Novel

Seiran Rou did the unthinkable to save his own life—he killed someone with magic. Now he's haunted by the deed, and his internal troubles are ripping apart his newly strengthened relationship with Gabe. And the Dominion still wants him to toe the line and produce an heir. After receiving threatening e-mails, phone calls, and vandalism that all seem to stem from another dead man from Sei's tormented youth, Matthew Pierson, Sei thinks he's going crazy and realizes he needs help. He turns to a Dominion-recommended psychiatrist. But the past has already dug its claws in deep and someone is helping Sei's old abuser lead him into a trap. Sei knows Gabe will come for him, and he's ready to accept his love now. Only he doesn't know if either of them will survive long enough to find a future together.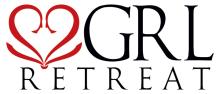 This journal is friends only. This entry was originally posted at http://reviews-and-ramblings.dreamwidth.org/4671848.html. If you are not friends on this journal, Please comment there using OpenID.