Starting from June 1, 2015, I will daily feature authors attending the three conventions I will join, Euro Pride in Munich (July), UK Meet in Bristol (September) and GRL in San Diego (October).


For the GRL in San Diego, October 15-18, 2015, today author is Stephani Hecht: Stephani Hecht is a happily married mother of two. Born and raised in Michigan, she loves all things about the state, from the frigid winters to the Detroit Red Wings hockey team. Go Wings! You can usually find her snuggled up to her laptop, creating her next book or gorging on caffeine at her favorite coffee shop.

When she's not running around like crazy, trying to get her kids to their various activities, she's currently working on numerous projects. In the coming months, she has several books coming out with eXtasy Books in both The Lost Shifter Series and Drone Vampire Chronicles, plus a few additional projects that are still in the development stages.

Further Readings:

Cry For Me My Little Raven (Lost Shifter Book 32) by Stephani Hecht
Publisher: eXtasy Books (June 8, 2015)
Amazon Kindle: Cry For Me My Little Raven (Lost Shifter Book 32)

Kidd, who just found out he was a Raven shifter, is barely making ends meet. With a group of like-minded Ravens, they have to find enough food to eat and survive in this whole new scary world that they've found themselves thrust into. Try as hard as Kidd can, he is at the bottom of his roads and he has nobody to turn to.

Clarkston just moved to the feline coalition months before. When he and his group of soldiers stumble upon a group of friendly, young Ravens, they have no choice but to take them back to HQ. The fact that Clarkston feels immediately attracted to Kidd has nothing to do with the situation...honest.

Will these two be able to overcome hate and be together or will they be torn apart, left to love each other from afar.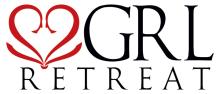 This journal is friends only. This entry was originally posted at http://reviews-and-ramblings.dreamwidth.org/4672987.html. If you are not friends on this journal, Please comment there using OpenID.