Starting from June 1, 2015, I will daily feature authors attending the three conventions I will join, Euro Pride in Munich (July), UK Meet in Bristol (September) and GRL in San Diego (October).


For the GRL in San Diego, October 15-18, 2015, today author is SE Jakes: SE Jakes is the pen-name of New York TImes Bestselling author Stephanie Tyler. SE writes m/m romance. She believes in happy endings and fighting for what you want in both fiction and real life. She lives in New York with her family and most days, she can be found happily writing (in bed). No really...

Further Readings:

No Boundaries (Phoenix, Inc. Book 1) by SE Jakes
Publisher: Samhain Publishing, Ltd. (November 4, 2014)
Amazon Kindle: No Boundaries (Phoenix, Inc. Book 1)

When your past closes in, running isn't always an option…

Phoenix, Inc., Book 1

The jobs Marcus Lowry works for at Phoenix, Inc. Investigations are quick and easy, and they don't give him the nightmares his days as a CIA operative did. That is, until he gets involved in a case that grabs him by the throat and won't let go.

Cole Jacobs left behind his old life as a rent boy to make a name for himself rebuilding high-end and vintage cars and bikes. But when a stalker threatens to kill him—and to hurt anyone who stands in his way—his past closes in on him, and he's not sure where to turn.

The last thing Marcus wants to do is take on a charity case, and to say that he and Cole don't see eye to eye at first is putting things mildly. But when the first attempt on Cole's life nearly kills them both, Marcus realizes that Cole is in real danger, and Cole is forced to reveal everything. Almost everything. Because Cole's deepest secrets could destroy them both.

Warning: Contains a secretive mechanic with a talent for spotting a diamond beneath a beat-up exterior; a hard-nosed investigator who isn't so rusty he doesn't recognize instant attraction when it hits him in the gut; and hot sex spiced with trust issues and danger.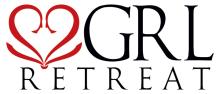 This journal is friends only. This entry was originally posted at http://reviews-and-ramblings.dreamwidth.org/4675784.html. If you are not friends on this journal, Please comment there using OpenID.