Starting from June 1, 2015, I will daily feature authors attending the three conventions I will join, Euro Pride in Munich (July), UK Meet in Bristol (September) and GRL in San Diego (October).


For the UK Meet in Bristol, September 11-13, 2015, today author is Shannon West (Shannon West will also attend GRL in San Diego): Shannon makes her home in Georgia and North Carolina, and is happily married and the mother of four children. She enjoys writing and discovering new worlds in her imagination.

Further Readings:

Property of the Alpha (Supremacy of Wolves Book 1) by Shannon West and Victoria Sue
Publisher: Dark Hollows Press, LLC (July 1, 2015)
Amazon Kindle: Property of the Alpha (Supremacy of Wolves Book 1)

When Quinn, the Supreme Alpha of all the Nine Territories first sees a young man in the arena, he is struck by his beauty and by the fact that despite his chains, he's barely contained. Quinn recognizes him almost at once as the human who led an assassination attempt on him just weeks before, yet when he tries to take him into custody, he's shocked to find the human is his fated mate. He has only one option to keep the council from executing the young man for his crimes—to make an example of Aaron, and to debase and degrade him as his love slave so that none of Aaron's followers will celebrate him as a martyr or a hero.

Aaron is on a quest to find his brother, separated from him during the plague that devastated the population, killing seventy percent of all the humans on the planet. When he gets word that his brother is among the rebels, he joins them too, hoping to find him. Instead he gets caught up in a failed assassination attempt on the Supreme Alpha, a strong, powerful wolf shifter who now has Aaron right where he wants him--at his mercy.

Despite his growing attraction to Aaron, Quinn has to try to keep his heart from getting too involved, and when another assassination plot is uncovered, Quinn has to make a difficult decision. He must put Aaron aside despite his feelings for him and imprison him, even though the mating bond between them means Aaron will suffer and die without Quinn. And when Aaron disappears and word gets back to Quinn that he's dying, he has to take a leap of faith to bring him home and back to Quinn's bed where he belongs.


&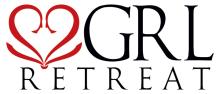 This journal is friends only. This entry was originally posted at http://reviews-and-ramblings.dreamwidth.org/4676653.html. If you are not friends on this journal, Please comment there using OpenID.