Starting from June 1, 2015, I will daily feature authors attending the three conventions I will join, Euro Pride in Munich (July), UK Meet in Bristol (September) and GRL in San Diego (October). Moreover I'm taking part at the 2015 GRL Featured Blog Tour as Featured Blogger.


For the 2015 Featured Blog Tour, today author is Belinda McBride (Belinda McBride will also attend UK Meet in Bristol):

My GRL Experience

I'm lucky enough to have attended every Gay Rom Lit, right from the start.
When I started thinking about this post and about GRL, the first thing that popped into my mind was the little moments. The tiny stories that stay with me, that sometimes even make it into a story or two.
In New Orleans, I remember we were stuffing tote bags in one of the meeting rooms. There was this massive, long table and mountains of bags, tee shirts and boxes of swag. We'd grab and bag and make the rounds of the table. I was on one side of the table, and a man I'd never seen before was on the other side. I might never have seen him, but I knew Johnny Miles in an instant. He's got a smile that lights up your heart and a hug that's like coming home. New Orleans also gave us the haunted Bourbon Orleans Hotel. I will never, ever forget a late night evening of Dancing with the Ghosts. I was visiting with Lynn Lorenz, Amanda Young and Tara Lane, and there were footsteps, cool breezes and freezing touches that seemed to interact with us. Not scary, but…haunting.
Oh yes. Heidi Cullinin and Marie Sexton got me drunk on Vampire wine. Zam was there, and JP Barnaby. And maybe the Tin Man and Scare Crow, too…When you see me, ask me about it.
The next year was Albuquerque. Shopping. Dancers. Amazing food. And a killer migraine. LOL! I remember going to a publisher's dinner and being nearly blind with the headache. Since my migraines run about 3 days, I think I lost time or something. But I remember enough that I want to go back. I came home with sugar skulls, turquoise jewelry and beautiful pottery. I finally met Thursday Euclid and Clancy Nacht. I offended a woman in the restaurant by saying "penis" a bit too loudly. Whoops!
Atlanta. Not many people realized that I was not very well that year; I'd literally just had surgery. Also, my mother had recently been released from an extended stay in a rehab hospital. (She'd broken her hip.) It was an odd visit…I was physically not well, but getting better, and so worried about my mother. I hunkered down a bit that year, and took it easy.
It was the year of the fun sci fi panel with Angel Martinez and KC Burns! It was also the visit to Mary Mack's Tearoom. Maybe the best, most wonderful food on the planet! I'd been feeling so stressed and yes, soul food really does make it all better.
Last year in Chicago…such a fun trip! I think I actually went to all the parties! We had the endless walking between the hotel and the conference rooms, and a wedding party tried to crash our masquerade party. Pauline (from the UK) and her friend drove me out for a real Chicago style hot dog. I didn't get to stay long, so this time I didn't get to do many touristy style activities, but the hotel was quite lovely, with rough rock walls and massive fountains. It was also the infamous author Q&A…nobody knew who I was! When Lisa Horan opened the floor for questions…you could hear the crickets chirping! LOL!
And now San Diego. You all are on my side of the country now! San Diego in October will be balmy and wonderful. Bring your swim suits and go to the beach. Visit the ships in the harbor or the zoo. Go for Mexican food in Old Town. Take a train into Mexico or up to Los Angeles. And you absolutely, positively must visit the Del Coronado hotel, go out to the water then look up toward the hotel. Imagine Marilyn Monroe just yards from where you're standing. It's said that she haunts the hotel…
Make friends. Volunteer. Talk to people you don't know. Take breaks when you need them, but don't hide away because you're shy; most of us are! If you see an author you've admired, go to them and tell them. We are a needy bunch! If you see an author you've never heard of, ask them about their books. (hint: they just might give you a freebie!) Stay hydrated. Sleep. Eat well. It can be an overwhelming experience and you may be in an unfamiliar climate.
But most of all, have fun. Be yourself. You're in a safe space so you don't need to hide your tattoos or your taste in reading. That's what Gay Rom Lit is all about.


Prince of Faith (An Uncommon Whore 3)
Paperback: 218 pages
Publisher: Loose Id, LLC (November 20, 2014)
Language: English
ISBN-10: 1623002761
ISBN-13: 978-1623002763
Amazon: Prince of Faith (An Uncommon Whore 3)
Amazon Kindle: Prince of Faith (An Uncommon Whore 3)

Held captive in a whorehouse, Markus Dayspring wakes every morning with a thirst for revenge, and collapses every night with a prayer for strength. He lives on in spite of deadly addictions and a crippling, shameful secret. When he's rescued by a man from his past, his reawakened love threatens to crush his damaged soul.

Caius also has a secret, one that could ultimately kill him. But his vow to rescue Markus is stronger than guilt, fear and even his loyalty to King Helios. Too many have died because of Caius and rescuing the missing prince might allow him to sleep without nightmares.

Old habits are hard to break and new pain threatens their growing love. Yet one gleaming ray of hope continues to guide them to safety, even in the face of an unexpected violation of trust. With the stakes growing higher by the hour, Markus and Caius must learn to have faith before they can heal and face the future together.

About the author: Belinda is an award-winning, top selling author of erotic romance, speculative fiction and LGBTQ romance. She lives in far Northern California with her family and a pack of Siberian Huskies and a couple rogue Salukis.

A graduate of CSU Chico, she managed to attend the notorious party school without once getting drunk, arrested or appearing in a "Girls Gone Wild" video. Her main focus of study was classical and archival history, cultural anthropology and
theatre arts.

She likes to travel, make soap, and now, to her family's horror, is learning machine embroidery.

Belinda's books are available at all the typical distributors as well as on the publisher's homepages.

Please visit her website at www.belindamcbride.com

GRL Blog Tour Appearance Schedule
6/24/2015 April Kelley Rainbow Gold Reviews
6/25/2015 Anna Zabo Love Bytes
6/25/2015 Devon Rhodes The Novel Approach
6/25/2015 Erica Pike Elisa - My Reviews & Ramblings
6/30/2015 J.A. Rock The Novel Approach
7/1/2015 Arshad Ahsanuddin Rainbow Gold Reviews
7/1/2015 Lucy Marker Elisa - My Reviews & Ramblings
7/2/2015 Kim Fielding Love Bytes
7/5/2015 Jacqueline Grey Prism Book Alliance
7/8/2015 AKM Miles Elisa - My Reviews & Ramblings
7/8/2015 Kim Fielding Rainbow Gold Reviews
7/9/2015 Lei Carol The Novel Approach
7/9/2015 Jaime Reese Love Bytes
7/12/2015 Tempeste O'Riley Prism Book Alliance
7/14/2015 Cody Kennedy The Novel Approach
7/15/2015 Devon Rhodes Rainbow Gold Reviews
7/15/2015 Hans M Hirschi Elisa - My Reviews & Ramblings
7/16/2015 Andrew Q. Gordon Love Bytes
7/19/2015 Anna Zabo Prism Book Alliance
7/20/2015 Charlie Cochet Joyfully Jay
7/22/2015 Belinda McBride Gay.Guy.Reading and Friends
7/22/2015 Devon Rhodes Elisa - My Reviews & Ramblings
7/22/2015 Lissa Kasey The Novel Approach
7/22/2015 Zathyn Priest Rainbow Gold Reviews
7/23/2015 Melanie Hansen Love Bytes
7/23/2015 Vanessa North Joyfully Jay
7/25/2015 April Kelley Gay.Guy.Reading and Friends
7/26/2015 Della Van Hise Prism Book Alliance
7/29/2015 Laura Harner Elisa - My Reviews & Ramblings
7/29/2015 Lynn Lorenz Rainbow Gold Reviews
7/29/2015 Simone Anderson Gay.Guy.Reading and Friends
7/30/2015 Katey Hawthorne The Novel Approach
7/30/2015 Tara Lain Love Bytes
8/1/2015 K.C. Wells Gay.Guy.Reading and Friends
8/2/2015 Wendy Rathbone Prism Book Alliance
8/5/2015 A C Burch Gay.Guy.Reading and Friends
8/5/2015 Clare London Elisa - My Reviews & Ramblings
8/5/2015 Olivia Black Rainbow Gold Reviews
8/6/2015 Zathyn Priest Love Bytes
8/7/2015 Tara Lain The Novel Approach
8/9/2015 Jaime Reese Prism Book Alliance
8/12/2015 Belinda McBride Elisa - My Reviews & Ramblings
8/12/2015 K-lee Klein Rainbow Gold Reviews
8/12/2015 Laura Harner The Novel Approach
8/13/2015 Jeff Adams Love Bytes
8/14/2015 Christina E. Pilz Joyfully Jay
8/15/2015 Morticia Knight Gay.Guy.Reading and Friends
8/16/2015 Laura Harner Prism Book Alliance
8/19/2015 AKM Miles Prism Book Alliance
8/19/2015 Andrew Q. Gordon Gay.Guy.Reading and Friends
8/19/2015 Christina E. PIlz The Novel Approach
8/20/2015 Pat Henshaw Love Bytes
8/23/2015 Erica Pike Prism Book Alliance
8/24/2015 Jaime Reese Joyfully Jay
8/25/2015 Rick R. Reed Joyfully Jay
8/26/2015 Christina E. PIlz Rainbow Gold Reviews
8/26/2015 Simone Anderson Prism Book Alliance
8/26/2015 TM Smith Elisa - My Reviews & Ramblings
8/27/2015 Carter Quinn Love Bytes
8/28/2015 AC Katt The Novel Approach
8/29/2015 J.A. Rock Gay.Guy.Reading and Friends
8/29/2015 Laura Harner Rainbow Gold Reviews
8/30/2015 Posy Roberts Prism Book Alliance
8/31/2015 Marie Sexton The Novel Approach
9/2/2015 AKM Miles Gay.Guy.Reading and Friends
9/2/2015 J.R. Barten Rainbow Gold Reviews
9/2/2015 Jeff Erno Elisa - My Reviews & Ramblings
9/2/2015 Vanessa North Prism Book Alliance
9/3/2015 Erica Pike Love Bytes
9/4/2015 Morticia Knight The Novel Approach
9/5/2015 Jeff Adams Joyfully Jay
9/6/2015 A C Burch Prism Book Alliance
9/8/2015 Kim Fielding Joyfully Jay
9/9/2015 Charlie Cochet Elisa - My Reviews & Ramblings
9/9/2015 Erica Pike Rainbow Gold Reviews
9/9/2015 Lucy Marker Prism Book Alliance
9/9/2015 Silvia Violet The Novel Approach
9/10/2015 Lane Hayes Love Bytes
9/12/2015 Kaje Harper Gay.Guy.Reading and Friends
9/12/2015 RJ Scott Love Bytes
9/13/2015 Sue Brown Prism Book Alliance
9/16/2015 Anna Zabo Joyfully Jay
9/16/2015 Jordan L. Hawk Prism Book Alliance
9/16/2015 Olivia Black Gay.Guy.Reading and Friends
9/16/2015 Tara Lain Elisa - My Reviews & Ramblings
9/16/2015 Z. Allora Rainbow Gold Reviews
9/17/2015 Morticia Knight Love Bytes
9/18/2015 Nico Jaye The Novel Approach
9/19/2015 Tempeste O'Riley Love Bytes
9/20/2015 Carter Quinn Prism Book Alliance
9/23/2015 Chris Cox Rainbow Gold Reviews
9/23/2015 Jaime Samms Elisa - My Reviews & Ramblings
9/23/2015 Pat Henshaw The Novel Approach
9/23/2015 Shira Anthony Prism Book Alliance
9/24/2015 Laura Harner Love Bytes
9/26/2015 W.S. Long Gay.Guy.Reading and Friends
9/26/2015 Wendy Rathbone Love Bytes
9/27/2015 Nic Starr Prism Book Alliance
9/30/2015 Andrew Q. Gordon Prism Book Alliance
9/30/2015 Katey Hawthorne Joyfully Jay
9/30/2015 KC Burn The Novel Approach
9/30/2015 Lei Carol Rainbow Gold Reviews
9/30/2015 Melanie Hansen Elisa - My Reviews & Ramblings
9/30/2015 TM Smith Gay.Guy.Reading and Friends
10/1/2015 K-lee Klein Love Bytes
10/2/2015 Jaime Reese The Novel Approach
10/3/2015 RJ Scott Love Bytes
10/5/2015 Melanie Hansen Joyfully Jay
10/6/2015 Rick R. Reed The Novel Approach
10/7/2015 Hans M Hirschi Rainbow Gold Reviews
10/7/2015 Lane Hayes Elisa - My Reviews & Ramblings
10/7/2015 Posy Roberts Gay.Guy.Reading and Friends
10/8/2015 Jacqueline Grey Love Bytes
10/10/2015 Aisling Mancy (Cody Kennedy's adult pseud) Gay.Guy.Reading and Friends


&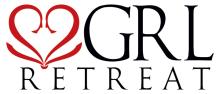 This journal is friends only. This entry was originally posted at http://reviews-and-ramblings.dreamwidth.org/4677037.html. If you are not friends on this journal, Please comment there using OpenID.