Starting from June 1, 2015, I will daily feature authors attending the three conventions I will join, Euro Pride in Munich (July), UK Meet in Bristol (September) and GRL in San Diego (October).


For the GRL in San Diego, October 15-18, 2015, today author is J. Vaughn: Jay Vaughn lives in sunny Seattle, a clean, progressive city that is way too expensive for a writer's income. Therefore, Jay holds down a full-time, computer-industry day job, but writing is her passion. It's a hobby-gone-wild, so much so that her teenage kids accuse her of being an addict.

Jay carries her laptop everywhere and can often be seen combining other favorite activities with writing. For example, you can find Jay sitting at a small table in the back of the gay bar around the corner from her house, drinking wine and writing. Or waking up early while camping, dragging out the laptop, and writing. Or writing in the truck on the way to and from concerts, ski-trips, visits to relatives ... wherever.

Jay's favorite genres are sci-fi, fantasy, and M/M erotic romance. She discovered M/M quite by accident when she was writing a traditional fantasy novel, and one of her characters ended up in an all-male prison for a bit too long. Whoops!

Further Readings:

Rough Boys: Revenge by J. Vaughn
Publisher: Divergent Publishing (February 13, 2014)
Amazon Kindle: Rough Boys: Revenge

Ty and Abe are deliriously happy together—which makes more than one person crazy for revenge. Can they survive Tim's jealous backlash as well as Ty's father's psychopathic "cure" for their relationship?
Dani learns some surprising things about himself as he and Nigel take their relationship to the next level.
Sean and Nigel's band, Leather, is climbing the charts, but fame and fortune won't mend broken hearts, and when one of Kaeden's escort dates goes horribly wrong, Sean takes foolish chances with his life and love.
The boys face more danger and heartache in this gripping final novel of the Rough Boys series.
Publisher's Notes: This story is the third in a series. We recommend reading Rough Boys: Runaway and Rough Boys: Redemption first.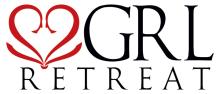 This journal is friends only. This entry was originally posted at http://reviews-and-ramblings.dreamwidth.org/4678233.html. If you are not friends on this journal, Please comment there using OpenID.