Starting from June 1, 2015, I will daily feature authors attending the three conventions I will join, Euro Pride in Munich (July), UK Meet in Bristol (September) and GRL in San Diego (October).


For the GRL in San Diego, October 15-18, 2015, today author is A.C. Katt: AC Katt was born in New York City's Greenwich Village. She remembers sitting at the fountain in Washington Square Park listening to folk music while they passed the hat. At nine, her parents dragged her to New Jersey where she grew up, married and raised four children and became a voracious reader of romantic fiction. At one time she owned over two thousand novels, until she and her husband took themselves and the cat to New Mexico for their health and its great beauty.

Now, most of AC's books are electronic (although she still keeps six bookcases of hardcovers), so she never has to give away another book. AC is new to both GLBT and to writing being, as she claims, a late bloomer, however, she's found her niche writing GLBT romance. Her current releases (from MLR Press) include the award winning Rock and Roll novel Shattered Glass and her just released BDSM novel, A Matter of Trust

Further Readings:

Remy's Painter (The Werewolves Of Manhattan Book 2) by A.C. Katt
Publisher: MLR Press (June 21, 2015)
Amazon Kindle: Remy's Painter (The Werewolves Of Manhattan Book 2)

Ian Sullivan is being chased by a mobster and has to come up with five thousand dollars he doesn't have. His only hope is an estimate for a large house. Little does he know that the house belongs to a loup garou who just happens to be his mate.

Ian Sullivan is in trouble. His father and brother died because his brother gambled and owed money to a mobster. Now Sal Ferrara want to collect from him and if he doesn't, he'll take Ian as his boy toy instead. Ian's only hope is getting a job from an estimate his father had outstanding for an seventy eight hundred square foot house. Little does Ian know that the house belongs to a Remy Clavier, a loup garou who meets Ian and knows he's found his mate. Now all Remy has to do is take care of Sal Ferrara and convince Ian, a human, to accept both him and his wolf.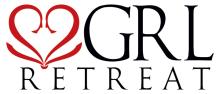 This journal is friends only. This entry was originally posted at http://reviews-and-ramblings.dreamwidth.org/4679719.html. If you are not friends on this journal, Please comment there using OpenID.