Starting from June 1, 2015, I will daily feature authors attending the three conventions I will join, Euro Pride in Munich (July), UK Meet in Bristol (September) and GRL in San Diego (October).


For the GRL in San Diego, October 15-18, 2015, today author is Wade Kelly: Wade Kelly lives and writes in conservative, small-town America on the east coast where it's not easy to live free and open in one's beliefs. Wade writes passionately about controversial issues and strives to make a difference by making people think. Wade does not have a background in writing or philosophy, but still draws from personal experience to ponder contentious subjects on paper. There is a lot of pain in the world and people need hope. When not writing, she is thinking about writing, and more than likely scribbling ideas on sticky notes in the car while playing "taxi driver" for her three children. She likes snakes, can't spell, and has a tendency to make people cry.

Further Readings:

Misplaced Affection by Wade Kelly
Paperback: 378 pages
Publisher: Wade Kelly Books; 1 edition (December 17, 2014)
Language: English
ISBN-10: 0692350241
ISBN-13: 978-0692350249
Amazon: Misplaced Affection
Amazon Kindle: Misplaced Affection

Clichés are overrated and loving the boy next door may not be as genuine as the love Flynn sacrifices along the way. Knowing he's gay and acting on it were two separate notions to Flynn Brewer until he'd met Keith, his first boyfriend, in high school. Before then, being gay wasn't as real as the pain of living day-to-day. Flynn's fear of coming out to his religious best friend Zach in their conservative community destroyed his relationship with Keith, but Flynn rationalized his avoidance and bottled up the truth until it was regrettably too late. Zachary Mitchell was the perfect son and role model as far as the outside world could tell. Active in his church while attending college, Zach had a personality that could sell anything, do anything, or be anything. Except, he couldn't sell the truth to himself. Just when he was ready to reveal his internal conflict to Flynn and expose the darkness lurking in his heart, and in his "perfect" family, Zach met a girl and got sucked deeper into his chasm of deception. Caught in a living Newton's Cradle of his own design, Flynn must choose between idealistic childhood fantasy, or a tempestuous passion that could ignite the very air he breathes.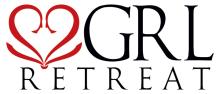 This journal is friends only. This entry was originally posted at http://reviews-and-ramblings.dreamwidth.org/4682089.html. If you are not friends on this journal, Please comment there using OpenID.