Starting from June 1, 2015, I will daily feature authors attending the three conventions I will join, Euro Pride in Munich (July), UK Meet in Bristol (September) and GRL in San Diego (October).


For the GRL in San Diego, October 15-18, 2015, today author is K-lee Klein: K-Lee Klein has lived in one part of Western Canada or another for her entire life. She's a doting mother of three now-grown kids and has had characters and plots running around her head for as long as she can remember. Though she's fairly new at throwing her original fiction out into the web universe, she hopes to substitute her passion for writing beautiful, emotional men for her previous jobs as a hockey manager/coach, school band volunteer and overall chauffeur.

When K-Lee's not fully engaged inside her worlds of fabulous gay men, taunting and teasing them until she can't take it anymore and finally gives into the sappy, romantic side of herself, she can be found with her nose in her eReader or maybe lounging on the couch with a cat on each side watching reruns galore of Criminal Minds or Law and Order: Criminal Intent. She also enjoys cooking shows (but not cooking), fashion reality shows (but not fashion), reality shows in general (oh, the drama) and music loud enough to shake the rafters. Her dream is to live on the cliffs of Newfoundland with a stable full of horses and maybe some lovely stable boys to help out (and for inspiration for her writing), with plenty of room for visitors and a kitchen big enough for her favorite Newfy boys, Great Big Sea, to give rip-roaring kitchen-party performances.

For now she lives with an overly-patient husband who totally does not get her thing for gay men, two spoiled but wonderful sons (who don't get it either), two also spoiled but beautiful cats, many phone calls with her daughter who has already left the nest, and an abundance of fabulous gay men, large and small, bouncing off the walls of her skull, competing for their turns to tell their stories.

Further Readings:

Unbreak My Heart by K-lee Klein
Paperback: 284 pages
Publisher: Amber Quill Press, LLC (September 26, 2013)
Language: English
ISBN-10: 1611248655
ISBN-13: 978-1611248654
Amazon: Unbreak My Heart
Amazon Kindle: Unbreak My Heart

Brett Taylor has been doing just fine living in his own little world for the past three years, thank you very much. Losing someone special is life changing, and Brett doesn't understand why everyone and their damn dog thinks they can get all up in his business about him needing to move on. He managed to make the transition from musician to rancher without relying on anyone else's opinion or help, and he certainly doesn't need some city kid coming into his life to disrupt his routine—one that involves grief, isolation, and a whole lot of Jack Daniels. Moving from one meaningless job to the next, JT Campbell is on a quest to escape his old life and figure out who he is and where he belongs. He's not looking to save anyone, let alone a secretive, hotter-than-hell rancher who wears his heart on his sleeve. JT likes working for Brett, but Brett's made it perfectly clear that any relationship between them other than a professional one will never see the light of day. But when JT's lust turns to love, and he gives in to his desire to find out what makes Brett tick, will his interest push Brett away? Or will he, through his patience and support, be the one who can finally unbreak Brett's heart?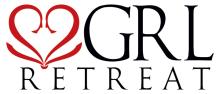 This journal is friends only. This entry was originally posted at http://reviews-and-ramblings.dreamwidth.org/4683542.html. If you are not friends on this journal, Please comment there using OpenID.